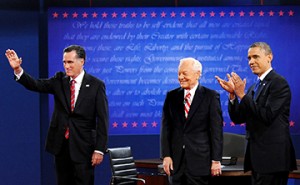 Malachi Dray, Contributor

November 6, 2012
When Americans go to the polls on Tuesday the 6th, they will not be democratically electing their head of state, but rather partaking in the hack, outdated scam known as the Electoral College. The majority of voters will not choose their president for the next four years; in fact the majority of voters...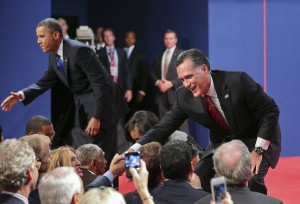 Will Petersen, Co-Sports Editor

November 6, 2012
On Monday, October 22nd, Republican candidate Mitt Romney and our current Democratic president, Barack Obama, met in Boca Raton, Florida for the third and final Presidential Debate, the main theme being Foreign Policy. Countries such as Iran, Iraq, Israel, Pakistan, Russia and even remarks about Osama...