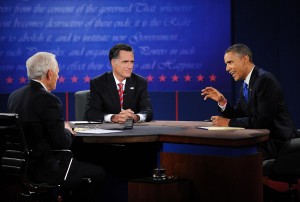 October 22, 2012
President Barack Obama and Governor Mitt Romney met for one final presidential debate on Monday, October 22nd, at Lynn University in Boca Raton, Florida. This debate was perhaps most crucial of the three, as a poll done by  NBC News and the Wall Street Journal last week showed the popular vote was t...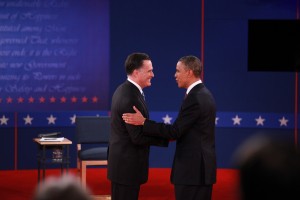 Charlie Light, Co-Editor-in-Chief

October 21, 2012
Governor Mitt Romney and President Barack Obama will meet for one final debate on Monday, October 22nd beginning at 7 pm Mountain Standard Time. This debate should prove critical in the election, which will take place in just 16 days. Mitt Romney has closed the gap in the polls over the last couple of...