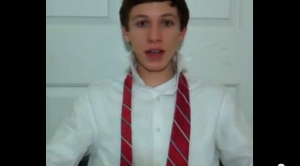 MHS Howler

January 26, 2014
Society today demands a lot of men. In today's world the ability to look dapper is essential. Whether it is at a school dance or job interview ties and bow ties are key.  Resident fashion expert Tyler Lund walks through four different knots that every man should know how to execute.
David Andrews, Online Editor-in-Chief

January 26, 2014
People wear shoes. It's one of the few universal things about people (Hobbits don't count). People may all wear shoes, but the type of shoe differs greatly from person to person. For some, their footwear represents their personality and is a banner proclaiming to the world, "look at me, I am unique."...