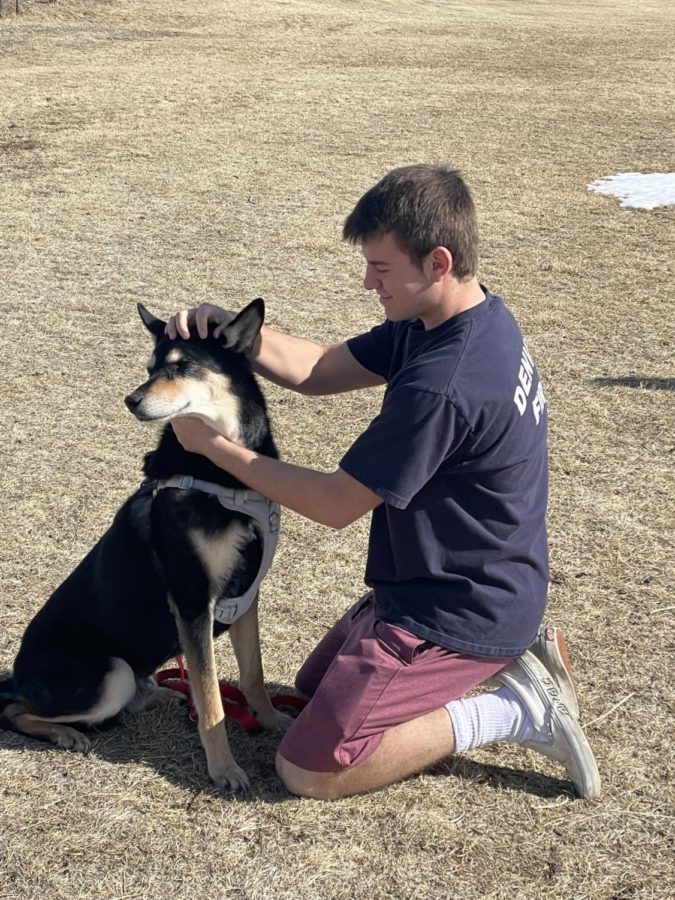 Standing together
Anthony D'Amario '22 and his dog narrowly escape burning home
My story is a bit different from others because my house caught on fire while I was still in it.
First, it was my front yard, then my basement. My basement windows blew out, and my dog ran down there. That's when I realized what was going on and my flight or fight kicked in.
When I came back upstairs from the basement, my front door was engulfed in flames.
In that moment, minutes turned to seconds. I had to get my dog out. That was my priority. Nothing else mattered. No piece of clothing, no jacket, no school supplies. All I thought about was getting myself and my dog out. I grabbed my dog, flung him in the car, and took off.
I didn't have time to feel emotions.
The next day, however, was nothing but emotions. I went back to visit where my home was. My family and neighbors just stared at where our neighborhood used to be.
Our entire street had burned to the ground. There was crying and so many emotions. It was so sad.
It was surreal to see what the fire had caused, to see other people crying, and to know that I was feeling the exact same pain. We all lost things, and we were experiencing it together. The only thing that made it bearable was knowing that they all made it out alive.
The second day was the hardest, but it wasn't until the third day that I really settled down and thought about what had happened.
I was born in Boulder. I grew up in Louisville. This is my hometown. I spent 18 years of my life in that house. Now, so much is gone, and it's hard to let that sink in.
Moving forward, I'm trying to focus on the positives. We're going to get a new home. We get to fill it with new things that we didn't have before. We all get to look at the next step of getting our homes rebuilt, and when that happens, we'll move back in as a community.
We're all mourning as one, and we'll all get to see the future together.