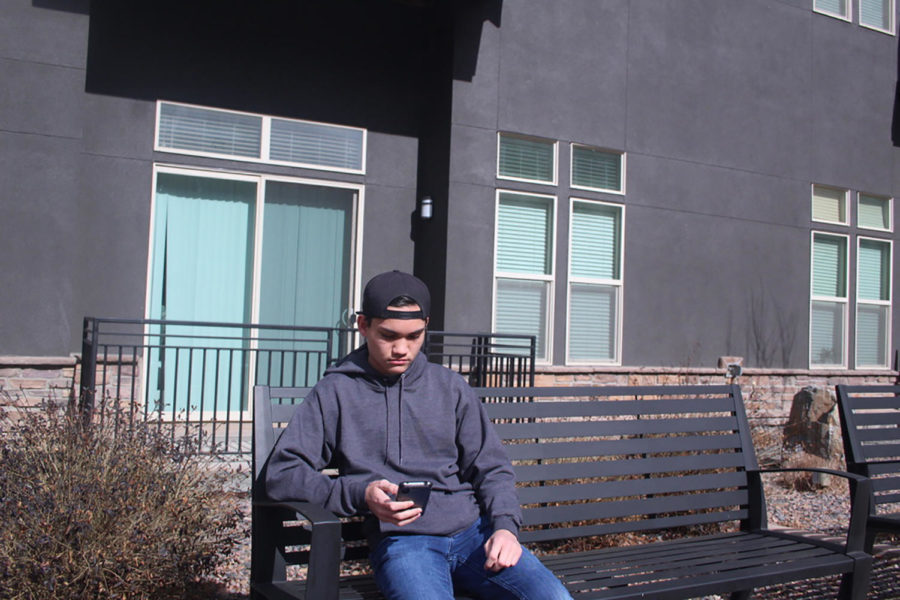 Those little things
Joshua Huyg '23 grapples with aftermath of losing home
We're evacuating now," my brother said.
I walked upstairs, super calm. My dad told me to grab anything I could, so I got a basket, thinking, "I'm gonna be back home later today."
I started listening to music and I heard sirens in the background. It was like the scene in Guardians of the Galaxy 2 when Groot starts dancing to Mr. Blue Sky. That was me.
We shoved everything into two cars, and I thought, "Okay, this is overreacting. We're gonna be fine." But when I looked up, my thoughts shifted. To my left, was black, smoke, gloom.
And to my right, was a beautiful blue day.
When we got to my brother's family's house in Thornton, we thought we would stay for a night and go back in the morning.
Then we saw the TV. Old Town Superior was gone. The neighborhood by the Rec Center. Gone. We saw helicopter footage of everything burning.
I wanted to know what would happen next. If my house was gone.
That night, I couldn't sleep until 4:00 a.m. because I was thinking about what my parents left behind. My dad kept saying, "It's just stuff, don't worry."
Yes, it's stuff. But you can't replace my parents' yearbooks. Or the pictures I made in fifth grade that I hate looking at. My parents encouraged us to stay hopeful. But over the past two years, thanks to COVID, I've adopted the mindset of, "Assume the worst and be surprised when the best comes out."
Yet when I was leaving, I assumed the best and the worst came out.
Two days afterward, my parents broke the news.
"Everything is gone."
I don't know how to explain how I felt when I heard that. Immediately, I remembered moving to that house in 2009 from California. My mom told me, "This is the house you're gonna grow up in." I didn't even know what it meant to grow up in a house.
And now it's all gone.
They let people see the remains of their houses when it was 20 degrees outside. As we evacuated, we didn't think to bring jackets, so I wore a sweatshirt, jeans, and my normal shoes to go see my house.
And then we couldn't even see it because it was covered in snow, and we didn't get emotional because we were just too cold.
Once it was warm enough to go, I barely recognized some of the things I had: a bathtub, some storage shelves, the truck my dad got before I was born. The only thing I recognized from my room was my AC vent, which was already broken before the fire.
I'm not emotional about it. I've accepted it.
If I were to tell people anything, it would be to appreciate the little things. Sounds cliche, but I have no artifacts of my childhood. My mom can never get her letterman jacket back. I can never get back my…
What did I have?
…Those little things you have that you never think you'd miss.
Like when you were little and you could walk through every room in your house with your eyes closed because you knew it so well.
I can't do that anymore.