Predictions for the 85th Academy Awards
On February 24th, the Academy of Motion Picture Arts and Science will present a select few, highly praised, films for excellence in cinematic achievement for the year 2012 with a golden statuette that symbolizes perfection and transcendence in the arts. Or in other words, the Oscars! After viewing many, many films this year (and I truly mean many) I have made my predictions for the winners of the awards after hearing the nominations announced on January 10th. Here are my predictions.
Best Picture: Lincoln
Best Actor: Daniel Day-Lewis (Lincoln)
Best Actress: Jessica Chastain (Zero Dark Thirty)
Best Supporting Actor: Tommy Lee Jones (Lincoln)
Best Supporting Actress: Anne Hathaway (Les Miserables)
Animated Film: Brave
Directing: Steven Spielberg (Lincoln)
Original Screenplay: Mark Boal (Zero Dark Thirty)
Adapted Screenplay: Tony Kushner (Lincoln)
Original Song: Adele's "Skyfall" (Skyfall)
Foreign Language Film: Amour (Austria)
Cinematography: Skyfall
Costume Design: Lincoln
Documentary- Feature: How to Survive a Plague
Documentary- Short: Inocente
Film Editing: Lincoln
Makeup and Hairstyling: The Hobbit: An Unexpected Journey
Music- Original Score: Skyfall
Production Design: Lincoln
Short Film- Animated: Head Over Heels
Short Film- Live Action: Curfew
Sound Editing: Django Unchained
Sound Mixing: Lincoln
Visual Effects: Prometheus
About the Contributor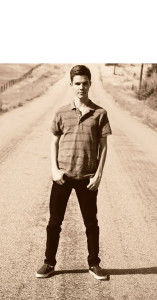 Dalton Valette, Opinions Editor
Dalton Valette is the Opinions Editor at the Monarch Howler and this is his second year on the staff. Dalton enjoys watching movies, (he's an AMC Theaters...