Foo Fighters — Sonic Highways (Album Review)
Foo Fighters return with an ambitious, pulsing release that finds occasional grace in playing it safe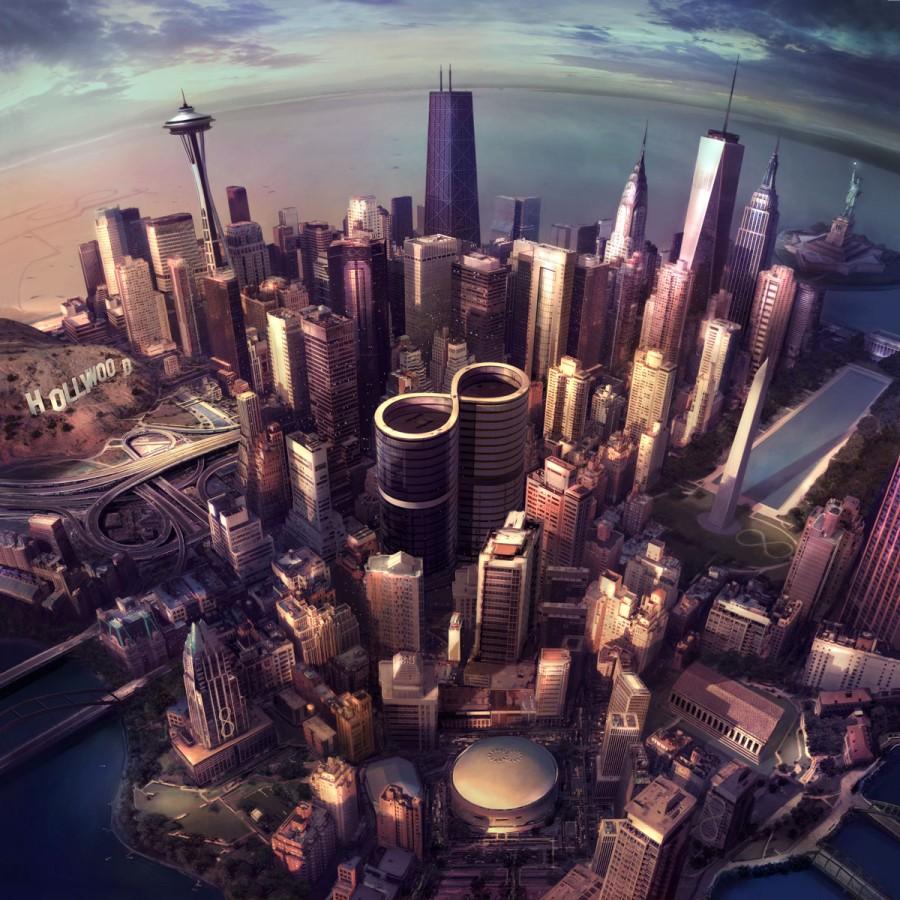 Foo Fighters are one of the most eclectic bands around today. One of the few remaining rock bands, the band continues to pummel upon modern pop and radio expectations with a gritty, grungy, and wholeheartedly classic approach to music. Grohl and company have been firing flares from the land of untarnished rock 'n roll since their 1995 self-titled debut which Grohl lit from the downfall of the grunge pioneers Nirvana, and the band has been consistently helping to keep rock 'n roll alive with vivacious recordings like 1999's There Is Nothing Left To Lose, the fiery, radio shattering Echoes, Silence, Patience, & Grace in 2007, and the analog resurgence of 2011's Wasting Light. To market their most ambitious endeavor yet — Sonic Highways — HBO aired an eight episode series of the same name documenting front-man Dave Grohl's travels across the United States to speak to musical legends like Ian MacKaye of the Minor Threat, Joe Walsh of the beloved Americana rockers The Eagles, and even Paul Stanley, the front-man of the glam-rockers KISS. The band then wrote and recorded one of the eight songs on Sonic Highways in each of these cities. When hearing of this quest, any musically educated fan would expect some ferocious punk from the non-conformist spirit of Minor Threat, some good 'ol Eagles charm, and even some affectionately gritty fire from Heart, another band featured on the show to seep through the orifices of Sonic Highways. However, the most perplexing thing about Sonic Highways is that none of this supposed quest for inspiration shows up in the Foo's songwriting, instrumentals, or compositions, leaving me and many others scratching our heads wondering where this all went. It's not to say this is a bad thing; Sonic Highways, right down to it's audaciously beating heart, is an exhibition of Foo Fighters at their combustible finest. But what's to expect from Sonic Highways if it's entire predisposed identity is false?
The album launches off with "Something From Nothing", the lead single that disappointed many for it's lack of onslaught — However, what we have here is a tremendously well composed song that adventures across a glowing musical landscape as it embarks across a slow firework show of a minute and thirty-second buildup, only to transcend into a second act that bleeds red-hot guitar leads as Grohl sings about moving forward and "bidding farewell to yesterday". (Not to mention an introductory riff that resembles "Skin and Bones" off the band's acoustic LP). "Sweet ignition be my fuse/You have no choice/You have to choose," he preaches to the open road and what's to follow ("F***k it all/I came from nothing"). This song rarely falls into a conventional chorus or bridge, and it remains furiously driven from beginning to end; qualities that every opener should have. "The Feast and the Famine", a song that tells the story of the riots in Washington DC following the assassination of Martin Luther King, is a rightful second single to the LP, and even though it lacks the distinctive diversity of "Something From Nothing", the song sounds like a deep cut from Wasting Light with it's relentlessly assertive nature and traditional, comfortable Foo spirit.
Roswell Records
The true standout on Sonic Highways is "What Did I Do/God As My Witness". The track offers a slow burning introduction as Grohl soars over sweeping piano strikes: "There you go again/Putting words in my mouth/This one's for you to know/And me to find out", only for the song to dive headfirst into a chorus of gritty hooks and Grohl's sentimental questioning. "What did I do to deserve you," followed by "What can I do to conserve you". The track favors tender melodics over the Foo's traditional, relentless aggression, and in the end this renders it one of the best songs on Sonic Highways. "In The Clear" is another track that's hook-heavy, and coincidentally radio friendly. It boasts a fairly redundant chorus that's thankfully saved by a full-scale arsenal of down-climbing guitar riffs that match a cleverly placed addition of a horns section and a distant, soaring vocal accompaniment.
Although, where Sonic Highways has a well-utilized balance of forcefully assertive songs as well as hook-heavy arena rockers, the album also fails to impress on multiple instances. "Subterranean" has an unnecessarily lengthy run-time that doesn't pack in nearly enough captivation to maintain attention throughout it's slow burning breakdowns and ringing, sparse guitar leads, and "Outside" ceases to deliver despite frequent, skyline shattering riffs and the occasional sonic buzz. These two tracks, along with "Congregation", play it far too safe, which renders them forgettable. Luckily, these dull moments are flooded away from memory with the thematic and beautifully composed "I Am A River"; a full scale song that intertwines all of Sonic Highway's finest qualities over a cinematically framed lead and Grohl's contentious proclamations of self identity. "I am a river" is melodically reiterated over a pulsing intrumental that consistently grows, boasting a string quartet and guitar strikes that seep passion.
Despite the fact that Sonic Highways doesn't boast it's impressionable influences on it's sleeve, Foo Fighters have come forward with an album that's all their own. The band manages to work in clever hooks along with plundering rock 'n roll kindling for a ride with few missteps and an appeal with the potential to race across the sonic highways of American, mainstream rock. The band doesn't bring anything new to the table here; instead they simply reassert their presence as one of the few long-standing musical greats, despite playing it a little too safe from time to time.
Score: B
Favorite Tracks: "What Did I Do/God As My Witness", "Something From Nothing", "I Am A River"
Least Favorite Tracks: "Outside", "Subterranean"
Sonic Highways is available everywhere now.
Leave a Comment