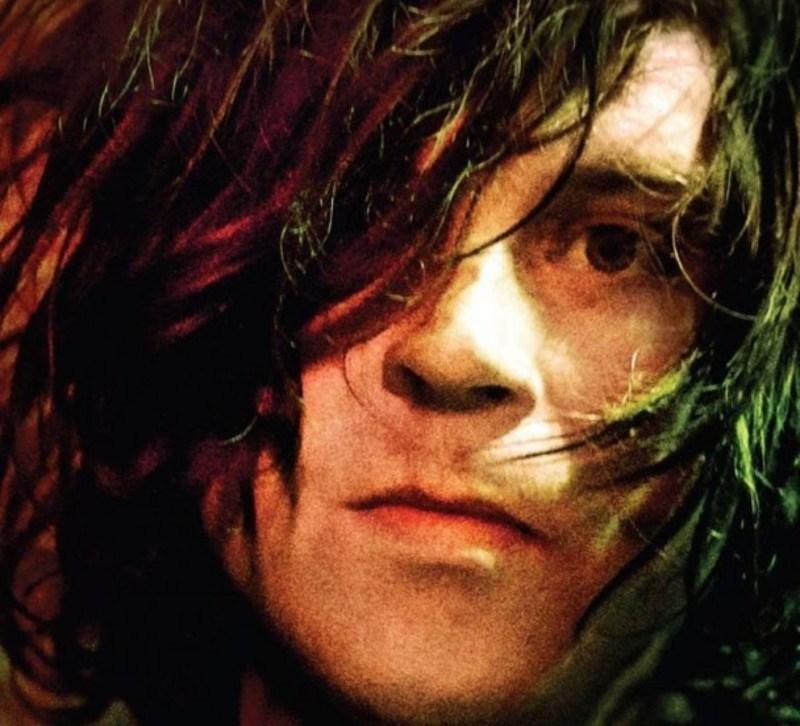 Introductions: Ten Ryan Adams Essentials
Ten must-hears by the prolific and versatile musician
January 12, 2015
Ryan Adams is often deemed one of the most prolific modern musicians, and while there's redundancy in that statement, there also lies complete certainty. He began his music career in the mid '90s with the alt-country crooners Whiskeytown, fronting the cult records Stranger's Almanac and Pneumonia. Eventually, as the chemistry of Whiskeytown began to dry out, Adams launched a successful solo career in 2000 with the album Heartbreaker. During this period, Adams was infamous for misunderstood public spats and occasional drug use, leaving many to deem him a spotlight burnt brat as he released albums like the glorious yet inconsistent Gold , the to-be-avoided-at-all-costs Rock 'n' Roll, and the sorrowful, Brit-rock driven Love Is Hell— a record rumored to be entirely written at the Hotel Chelsea in New York City. In 2005, Adams introduced his backing band The Cardinals; dropping two back to back albums– an additional LP of solo material– in 2005. Cold Roses, Jacksonville City Nights, and the solo album 29 each added to his already prolific discography.
Inevitably, Adams cleaned up his lifestyle act in 2007, dropping the inspirationally replenished Easy Tiger: a record that spins like a greatest hits collection of grandiose talent. Adams later disbanded The Cardinals, saying goodbye with the massive double album III/IV. Subsequent to The Cardinals' breakup, Adams offered Ashes & Fire in 2011: another addition to his solo catalog that harnessed a sleepy, contemplative, acoustic approach and sent him on a worldwide acoustic tour, started PAX AM: a Los Angeles based label and private recording studio, and introduced a new backing band, The Shining. His first record with The Shining, the self-titled Ryan Adams , dropped mid last year and is now up for the Grammy for best rock record, with the lead single "Gimme Something Good" nominated for best rock song. Currently, Adams is busy touring and recording material for a new series of limited edition, PAX AM "7"s for hardcore fans and vinyl junkies to feast on, as well as playing a medicinal dose of pinball. Below are ten essential songs by this prolific, superb singer-songwriter; old and new.
Jacksonville Skyline (Pneumonia, 2001): This cut off Whiskeytown's final LP Pneumonia exhibits Adams in full alt-country guise reflecting upon Jacksonville, North Carolina: his hometown. Throughout this breezy alt-country song driven by bright acoustics, raw percussion, and untarnished lap-steel charm, the one line that sticks out among the others is "Somewhere the night sky hangs like a blanket/Shoot it with my cap gun just to make it seem like stars". Images like this of child-like imagination and reflections of small town boredom render this song a melodic fixture in Adams' catalog, as well as a fan favorite that anyone who grew up/is growing up in a sleepy town can relate to.
My Winding Wheel (Heartbreaker, 2001): Over time, Adams' music lost the folkish touch that defined his early years as a musician. While development is essential, "My Winding Wheel" makes it bittersweet. With vivid, precious lyrics of laid-back, romantic requests and feelings of being misplaced, this track graces the presence of Heartbreaker as well as carrying the charisma of a lead single. Even Harry Styles is on board.
New York, New York (Gold, 2002): This single off Adams' sophomore solo record couldn't have released at a worse (and substantially better) time. Gold dropped on September 25, 2001– right after the 9/11 terrorist attacks– and the video was shot on the 7th. The song became a well known NYC anthem due to the unfortunate circumstances. Gold took on a much glossier, full-scale approach than it's big brother Heartbreaker, and "New York, New York" flies along with star-studded, windy instrumentation and lyrics that turn observations of what many deem the greatest city in the world into glistening, late-night street poetry.

Lost Highway Records

Does Anybody Wanna Take Me Home (Love Is Hell, 2004): This underrated cut originally released on the noxious concept album Rock 'n' Roll, but the redeeming cut was extended, touched up, and re-released in new color on the gloomy double album Love Is Hell in 2004. "Does Anybody Wanna Take Me Home" professes Adams' crush on The Smiths with a tapering guitar lead and hushed, Morrissey-esque lyrics of pleading for emotional connection.

Let It Ride (Cold Roses, 2005): Cold Roses is one of Adams' most eclectic LPs, taking on Americana dipped, South-of-the-river folk-rock and a sentimental turbulence that covers multiple frames of mind. "Let It Ride" is an open-road swinging, front-seat ballad of a vast scale that has been on Adams' live roster for ages, and after a few listens, it's no wonder why.

These Girls  (Easy Tiger, 2007): This is one of the few songs out there that actually favors dreaming over doing. "These girls are better off in my head", Adams concludes after he's pondered the nature of a number of past relationships over a clever chord progression so rich in embellishment that it could be mistaken for two or three guitars, despite the fact that Adams' fingers are left alone on this cut.
Fix It (Cardinology, 2008): "Fix It" is a stunning and simmering rock song that's only recently received live attention by Adams and his backing band, The Shining. This should seem preposterous within fifteen seconds of the sharply constructed intro that could be the soundtrack to any debauchery that has roots in heartbreak.

Shining Through The Dark (This is 40 OST, 2012) Originally leaked as a B-side to the quiet, contemplative Ashes and Fire in the form of a solemn acoustic, director Judd Apatow had Adams re-record this potential rich song for his somewhat-sequel to Knocked Up. "Shining Through The Dark" is a subtle, enveloping love song with charm that begs you to leave it on loop; this version graced by a sped up tempo, brighter vocals, and just enough lap steel to keep it shining.

Wolves (1984, 2014): 1984 was a surprise record conjured up on impulse over at Pax AM that pays a fiery homage to the punk prosperity of the early eighties, and among an arsenal of tracks that bang on the walls and spit gasoline at their feet, "Wolves" is a magnum of howling fury that blends Adams right into the late punk boom of three decades past.

Gimme Something Good (Ryan Adams, 2014): A visceral song in Adams' career, "Gimme Something Good" captures ennui and emotional weariness through a slick, sharp, rock filter; intertwining shrewd additions like a 12-string guitar lead and solo and falsetto backing vocals that sustain the fact that people are still writing tremendous rock songs.

Pax AM Records

You can find Ryan Adams on Facebook, Twitter, and Instagram to keep posted on what he's up to.