The Growing Walls of Musical Taste & How I Escaped
Abolishing judgements can lead you to find some of your favorite tunes
February 23, 2015
It's human nature to build walls for ourselves. Getting to know yourself is an important part of growing older, but even as aspects of ourselves continue to develop, we often fortify boundaries for ourselves; especially on the spectrum of personal taste. People may shut out forms of art– in this case, music– that is initially bizarre, abrasive, or out-of-the-loop without becoming familiar with it, choosing to remain in a close minded cage of only their inherent tastes. I'm completely guilty of this, and it wasn't until recently that I realized how many walls it had me trapped in. I had never truly given genres like metal, pop, the fruitful abundance of hip-hop, and even the new storm of electronic music a chance; I dismissed them in hipster isolation and remained in a dark hole of alternative rock. It's not to say alt-rock, rock 'n' roll, and it's other brethren are bad; to this day they are still my favorite genres of music. Nonetheless, choosing to expand my tastes and immersing myself in the sonically unfamiliar was one of the most influential, self-realizing decisions I've ever made.
Up until about a year ago, I scoffed at the mere mention of hip-hop. People would play it and I'd be forced to just sit there and tolerate it, trying to extract some semblance of emotion from the songs in attempt to pass the time. I immediately dismissed this astounding genre and movement of music because I'd heard some lousy Tech N9ne and Lil Wayne, therefore shutting myself out from a form of expression who's influence has known no bounds whatsoever since it emerged in the '80s. It wasn't until I became aware of my close mindedness and dug deeper, stumbling upon the vibrant world of underground and experimental hip-hop. It hit me in the face like a car door; this genre which I had put legitimate effort into hating had brilliant and rich prospects I was capable of loving.
The band that kindled my interest in the world of rap was none other than the experimental noise-hop trio Clipping. This Los Angeles outfit dropped their sophomore album CLPPNG June of last year, and it immediately captivated me. The dense, abrasive, and unconventional production, the vivid and often gritty lyricism, Daveed Digg's sharp flow; all the qualities of this release propelled me to a place hip-hop had never taken me before. Subsequent to discovering Clipping, I was turned on to another tremendous hip hop group from Sub Pop Records: Shabazz Palaces. Their debut album Black Up released in 2011 immediately became a favorite of mine for it's brooding sense of ambient suspense and clever, dark arrangements.
After Clipping, I continued to fall for a slew of MCs such as Open Mike Eagle (also of Project Blowed), Uncommon NASA, Busdriver, Joey BADA$$, and Your Old Droog; my interest for nearly all of which credited to Anthony Fantano of the successful music review channel on YouTube, The Needle Drop. However, I wasn't charmed to a self-revolutionary degree again until I heard Run The Jewels: The breakthrough duo of Killer Mike and long time MC turned producer el-P.
With Run The Jewels II, the two rappers crafted an album that could appeal to the masses while retaining the tinge of inaccessibility appreciated by the underground community. Tracks like "Crown", "Close Your Eyes (And Count To F**k)" and "Angel Duster" have retained their charisma through countless listens, Run The Jewels had me finally confessing my love of hip-hop that emerged when I threw away my bias and found a brilliant collection of artists.
Due to this immersion, I watched a genre I used to profess to hating become one of my favorites. Opening myself up to a new world of music made me realize how much I love hip-hop when it's executed with innovation and an individualistic charm. Many of the artists that got me into the genre execute their music without the constraints of what the radio wants and what will make the most money, and it turns out this inaccessibility was all that was standing in the way between me and an illustrious style of music.
Rap was not the only style that I cut myself off from. I'd gone my whole adolescence dismissing metal due to the aggressive stereotypes their fans face and the heaviness of the music itself that many deem un-listenable. One day, I decided to give what I was dismissing a chance, and I found that I absolutely loved the world that metal and all it's subgenres creates. I happened to land on black metal after I heard singer/songwriter Ryan Adams praising it excessively, and the first black metal album I listened to in it's entirety was Darkthrone's Transylvanian Hunger. I was immediately put off by the environment and aesthetic of the music, but there was something fascinating about it. I persisted, finding bands like Danzig, Death, Emperor, Mayhem, Aura Noir, and other classic '80s and '90s outfits, and soon enough I heard it on a deeper, enjoyable level. I found myself air drumming, attempting to write fierce riffs on guitar, and even trying to mimic the low, grinding growl that Darkthrone and other black metal groups perfected.
I loved the unrelenting strength the music put forth; the animalistic urgency, the savagery. There's something ethereal and beautiful about it once you can connect with the abrasive vocals and fierce, fast-paced instrumentation. Genres like death metal and black metal don't care much for first impressions, but all it takes is a respect for the music and some time to really indulge in it to potentially find thrill and enjoyment in the songs. There's so much to hear and pick up on, but these characteristics can be tremendously off-putting for someone not accustom to the vein of music. All it took was patience and an open ear, and now when I hear the raging sound of a black metal song, I no longer yell "turn it off", and instead head bang like my hair belonged in my eyes all along.
It's probably smart to discuss the elephant in the room: Electronic music. This genre was far harder for me to get into because I'd put far more effort into disliking it than I did any other style of music. As a kid raised on rock 'n' roll and pop punk, the emergence and unbelievable popularity of this computer and synth composed genre appalled me at first sight; where were the instruments, where was the talent that went into making it? After finding a few number of brilliant producers, I realized that none of these criticisms have much validity. The electronic framework this genre relies on allows it to be more innovative, wide reaching, and dynamic than nearly any other. It can create such intoxicating, immersive fields of vision through the implementation of different sounds, rhythms, and vocal effects. It can also experiment with multiple genres at once, infusing jazz, the staples of rock 'n' roll, dance, and even blues. The first artist I discovered who immediately shattered all of my prior judgments of the genre was Washed Out, the synth-pop and electronic project by Ernest Greene.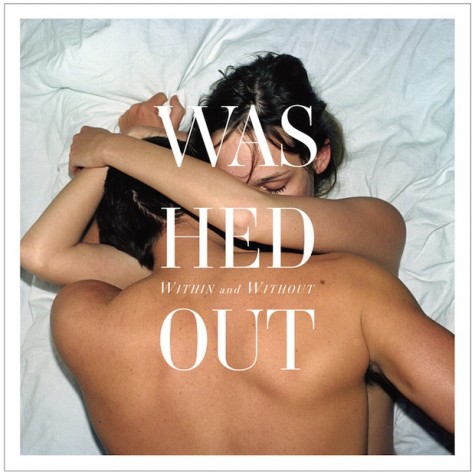 Washed Out's astral, sensual poise is semisweet and emotionally rousing; a quality which is illuminated with grandeur on his debut LP Within and Without. The record never fails to simulate and illuminate gentle bliss, and luckily these qualities were carried over to his second album Paracosm. This sophomore release had far more of an organic, floral scope as Greene toyed with sweeping melodies and accompaniments of gentle harps, flowery synth effects, and the gorgeous ambience of nature. He was easily the best gateway to electronic music I could have stumbled upon. Intelligently and carefully crafted, the songs of Washed Out had me craving more and more of this style– a desire easily fulfilled due to the boom of electronic music.
It wasn't long until I came across the music of Devonte Haynes, known under the name Blood Orange. Haynes had composed the score to Gia Coppola's film Palo Alto, and after I binged this soundtrack, I delved deeper in Haynes work. Cupid Deluxe, Blood Orange's impressive 2013 LP completely fulfilled my post-Washed Out craving.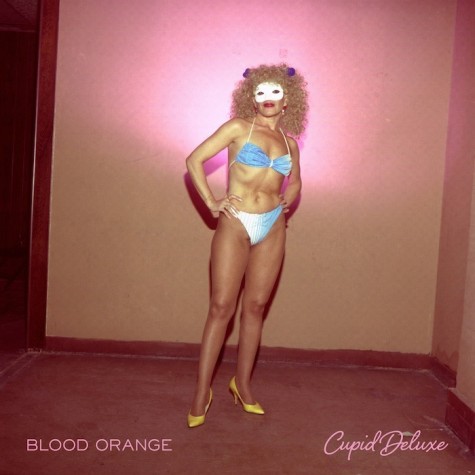 Cupid is a dense, dreamy piece of work that utilizes elements of modern trap, the flare of jazz, and even some especially fluorescent blues to build a record that borrows your entire sense of awareness during it's near fifty minute run-time. It's the perfect balance between spacious indie pop and electronic bliss, and Haynes never spends too much time on either side. Both of these artists crushed my pre-disposed hatred of modern electronic music, replacing my quaffs with praise.
In the end, you may realize that there is no specific genre of music you dislike (in my case, at least). Often times, all it takes it the right artist or album from a style you've dismissed to completely change your mind. This happened for me with hip-hop, the grittier subgenres of metal, and the new storm of EDM. What it comes down to is putting aside any petty or overly judgmental issues with a specific genre or musical movement and simply immersing yourself in it. After all, is it really fair to dislike something by distant circumstance? The only way to truly shape your taste is to test it in styles you're unfamiliar with. Loving music is a huge part of many people's lives, and when I see them stuck in a very small microscope of the material that's out there, it's heartbreaking. An open mind doesn't just benefit your outlook on life and people, but your taste in forms of art as well. Challenge it; stretch it to it's limits. You may find enjoyment in a place you never expected.