Is Troy Tulowitzki Injury-Prone?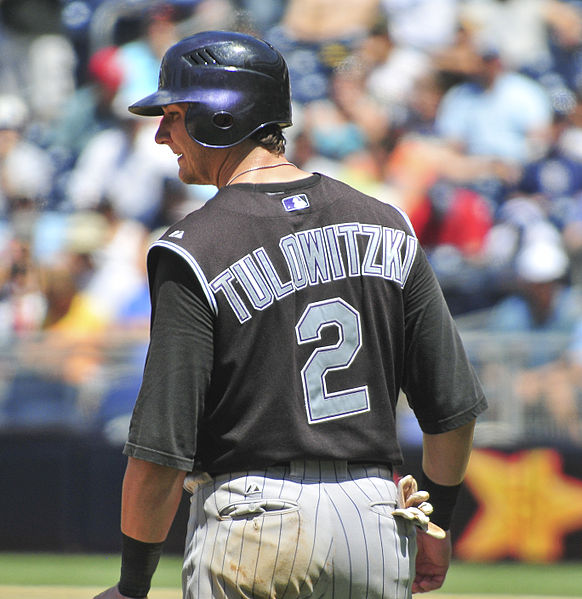 The Colorado Rockies are coming off the worst season in franchise history. Predictably, many MLB general managers are eager to snatch up one of the very few desirable players on the team.
ESPN's Jayson Stark reported via Twitter that "quite a few teams" asked about acquiring Carlos Gonzalez at the Winter Meetings, but the team said they still aren't moving their two stars, Gonzalez and Tulowitzki.
While Gonzalez has been a consistent superstar with the Rockies since his breakout season in 2010, Tulowitzki has been anything but reliable. The 28-year-old shortstop has driven in 90 runs or more in three of the past four seasons and hit a total of 129 home runs in the past six years, yet he's only played in 69% of his team's games since the start of the 2008 season due to injuries.
While many Colorado fans are quick to defend No. 2, a common consensus nationally is that "Tulo" is injury-prone.
Is that a fair accusation, though?
After a stellar rookie campaign in 2007 where he finished second to Ryan Braun in NL Rookie of the Year voting, Tulowitzki had a very tough time during a painful sophomore slump. On April 29, 2008 he tore a tendon in his left quadriceps, which left him unavailable until June 20th. Just 15 days after his return, Tulo found himself back on the disabled list, this time after cutting up his hand by slamming his maple bat on the ground in frustration.
The first injury of 2008 was clearly from a lack of preparedness: Tulowitzki was originally on the bench for that game, but was inserted at shortstop last minute due to the injury of Jeff Baker in pregame warm-ups. The injury happened in the first inning of a cold night in San Francisco, so it seems clear that Tulowitzki just didn't have the time to properly stretch out before he was put into the game.
But the second injury was simply the result of immaturity.
Tulowitzki returned to his 2007 form in 2009 (.297/.377/.552), but the two-time All-Star was sidelined for a significant amount of time again in 2010. He was hit in the wrist by an errant pitch from Minnesota's Alex Burnett on June 17th.This injury was clearly a freak accident, as it could happen to anyone (except for those with titanium wrists).
Tulowitzki made up for only playing in 122 games by finishing with career highs in batting average (.315), on-base percentage (.381) and slugging (.568) in addition to hitting 27 home runs, 14 of which came in a 15-day span in September.
Tulowitzki's latest injury came this past season on May 30th against Houston, and while this injury seems to be a result of a lack of stretching or strength from Tulo, all the blame should not got to the player. Team doctors could not even determine the problem until June 20th, the same day the Denver Post reported that he would be out for eight weeks.
Once those eight weeks were up, about mid-August, Tulowitzki was still a no-go. He never returned to the Rockies in 2012 after playing in only 47 games before the injury.
By my estimation, Tulowitzki has only been to blame for half of the major injuries in his career, with only one seeming to be the fault of his body. He isn't injury-prone, as many claim; he's just been unlucky.
And in one case, foolish.
If the Rockies have any hopes of turning around their atrociousness anytime soon, they just might want to keep Mr. Tulowitzki around as he should have much more value in a Rockies uniform than as a trade chip.