Six Reasons to Start Listening to The Damnwells
Seven reasons to become a fan of the steady Brooklyn rock outfit
December 22, 2014
The Damnwells are some of New York's finest, and the sleepless city doesn't even know it yet. Emerging in the early 2000s, the band was formed by lead singer/primary songwriter Alex Dezen, bassist Ted Hudson, former Whiskeytown drummer Stephen Terry, and guitarist David Chernis in Brooklyn. Despite a slew of lineup changes, the band has stayed around, dropping four LPs and maintaining a sturdy live reputation. With the band set to release their fifth record April of next year, there's no better time to become a fan of this tender rock 'n' roll outfit. Below are six reasons to give this band a spin.
 1. Their lyricism is assertively sentimental and undeniably relate-able if you happen to possess a beating heart. 
From songs preaching romance like the gritty, affectionate ballad "Electric Harmony" where Dezen reflects on a budding relationship and it's early, gnawing slices of love and the saccharine apologies of "Kung Fu Grip Kiss" ("Can't you feel it/It's like a kung-fu grip kiss/There are stars just for your wish") all the way to the low-key rapture of "Werewolves" and the worldly-appreciation of "Feast of Hearts", The Damnwells have written a song for nearly every occasion that will melodically strum your heart strings. Whether you're experiencing romantic desire for someone, fervent sadness, or the longing for something more, they have a song for you in their catalog. "The Trade", an older cut off the band's debut EP PMR +1 resembles the late-night drift into sleep as Dezen sings: "Another one stuck in my head/Electric song sings me to bed/I dreamt I took a train/I think it was to India/I drove around in Cadillacs 'till I got lost and never came back", whereas "55 Pictures" off 2008's One Last Century reflects upon a lost relationship with a family member and the eventual, bittersweet reunion. When asked about The Damnwells, I like to say that you come for the music and you leave with the words.
2. Their sentimental pop-rock ballads are enjoyable for all kinds of music fans.
While not excessively experimental or abrasive, the band's style, lyricism, and instrumental flavor are enjoyable, immersively versatile,  and first-impression friendly. Good, 'ol fashioned, heartfelt rock & roll with a flawless balance of acoustic zest, The Damnwells' music has a sentimental charisma that can pull in any type of music fan. Even fans of the rock 'n' roll slaughtering post-show DJ set can enjoy Dezen and company's rosewater, Southern tinged pop-rock.
3. The band reunited their original lineup to record their fifth LP, set to release April 2015. 
After major label conflicts in-between the release of the band's sophomore album Air Stereo, many members of The Damnwells parted ways and stepped into other musical projects or careers, leaving only Dezen and a temporary lineup to write and record their 2008 record One Last Century. The band's fourth LP No One Listens To The Band Anymore saw the return of bassist Ted Hudson, however their currently untitled fifth record set to drop April of next year showcases the holistic and original Damnwells lineup: Alex Dezen, drummer Stephen Terry, guitarist David Chernis, and bassist Ted Hudson. Now is the best time to become a fan; the quintessential, Earth-shattering Damnwells are visible on the horizon! You can pledge on the record and get exclusive bundles on the band's PledgeMusic profile. 
4. The frontman, Alex Dezen, has recently released a slew of solo material, making their catalog even more prolific.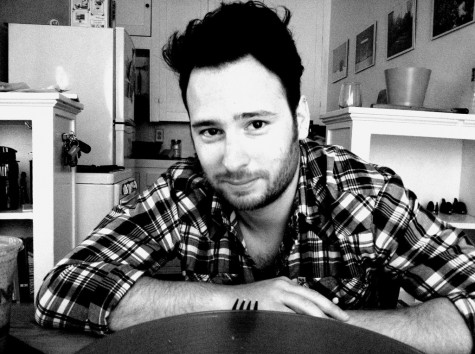 With the release of the band's fifth album just in sight, Alex Dezen has taken to releasing an arsenal of his solo material to hold fans over for the next full length. Dubbed The Bedhead EPs, these four three-song EPs have dropped periodically throughout 2014 (the last of which, 4/4, to drop December 30th). Songs like the beautifully crass "Death Metal and Disco" and the naive, youthful recollections of "Crying Our Hearts Out" to the lonely pleads of "Not So Bad" and "None of These Things", Dezen's solo material is equally as poignant as The Damnwells' music with an additional raw, minimally produced aesthetic. You can stream and download all four of the The Bedhead EPs over at Dezen's bandcamp. 
5. A select few of their songs appeared in Marcos Siega's 2008 film Chaos Theory.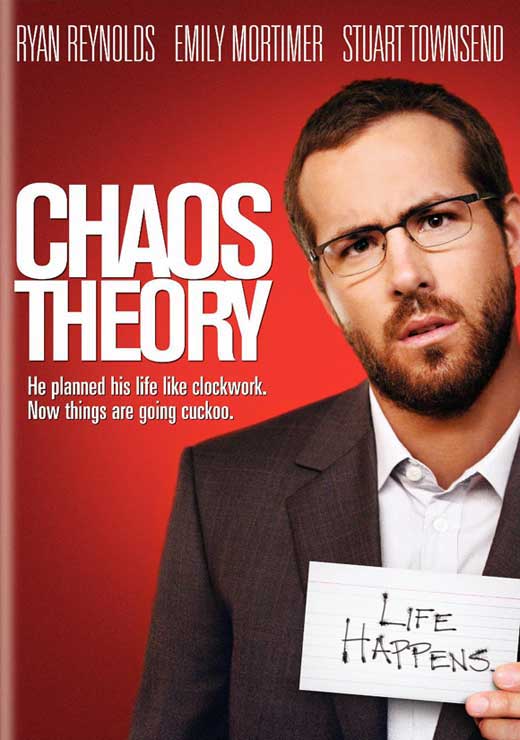 While by no means a masterpiece, Chaos Theory, starring Ryan Reynolds and Emily Mortimer served as a perfect landscape for The Damnwells' music. The songs "Electric Harmony", "Graceless", "Say", and "Tonight and Forever" — a track exclusive to the film's soundtrack — were all featured. "Tonight and Forever" is a lovely acoustic ballad on proudly achieved love, accompanied by a gorgeous medley of lap steel riffs and lines like: "I'm coming to take/Take us both apart/Put as back like one and bleed together", this track drives the film into the credits flawlessly. If The Damnwells just weren't cinematic enough for you, your expectations have been saved. You can pick up these tracks off the Chaos Theory soundtrack on iTunes, Amazon, etc.
6. Their records are entirely crowd funded, which isn't demanding because of how generous they are to their fans.
A small band from Brooklyn, The Damnwells don't have support from major labels or the masses. They rely on a small, tight-knit fanbase to continue making music, so you as a listener have the direct capability to keep them making music for as long as they can sing and strum guitars. 2011's No One Listens To The Band Anymore was recorded and released through Pledgemusic, a site where fans can pledge various sums of money to support the release and receive exclusives like signed vinyl, handwritten lyric sheets, and even private house shows. Their upcoming fifth LP was funded the same way, in fact you can still pledge on it to receive a whole batch of musical goodies, as well as a download or copy of the album when it drops. The band also rewards fans with incredibly personal, intimate shows. Earlier this year, New York fans were able to see the band in their entirety perform a live taping of a discography spanning set, only to leave with a copy. Dezen also plays multiple private house shows every year for those who want to experience the music from the comfort of their home; a nice, personable change up from a venue., as well as releasing music for free. You can still download One Last Century free of charge at the band's website.
Still not convinced? You can read an exclusive interview with Alex Dezen that The Howler had the privilege of conducting last year.