Sykes Strikes Gold as a Solo Artist
Nathan Sykes releases new single Kiss Me Quick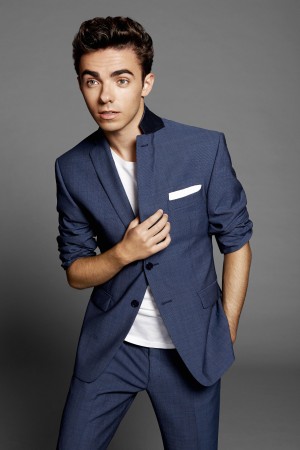 If the name sounds familiar, it's because it is. Formerly part of the boy band, The Wanted, Nathan Sykes is trying to revamp his image as a solo star and he has the vocals to do so. On top of parting from the group, he is also writing his own music while proving his worth as a multi-faceted solo star. So far he has two solo songs out: Kiss Me Quick and More Than You'll Ever Know. Kiss Me Quick is his debut single that came out this summer.
Kiss Me Quick has teenage girl written all over it. A jazzy tune, with a clean cut, young singer leads to instant appeal with the masses of girls. Luckily for him, there are loads of them and they all are active in buying things on iTunes and other music platforms to boost his popularity. Sykes' R&B jazzy soul feel is in contrast to The Wanted's pop, boy-bandy feel, yet still a heavy seller as he has the vocals to do whatever he wants. One listen through, and it's evident that Sykes' vocals are a selling-point alone. He has a deep grasp of his range and his vocals are remarkable throughout the song. The multitude of drums and trumpets throughout make it an easy song to get in the rhythm of and the upbeat lyrics contribute to it being easy on the ears. It's definitely a move to the beat type of song, due to the beat of the drums, the trumpets playing, and overall catchiness.
Kiss Me Quick is a stuck-in-your-head kind of song, yet one you're fine with being in your head, because it's such an easy, upbeat listen. The music video is one aimed straight for the young girls, with him dancing around in a suit on a white block and plain rooms in front of the drummers and trumpeteers. Watching the video, I'm sure plenty of girls would kiss Sykes' quickly. Overall, Nathan Sykes' struck gold with Kiss Me Quick as a debut single, I know I'll be coming back for more.
Leave a Comment