Jack Garratt's Phase – Album Review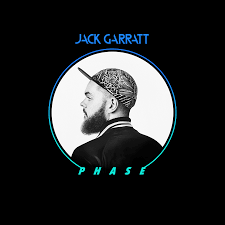 Winning the BRIT's Critics' Choice Award, Jack Garratt has dropped his debut album Phase, stemming from an already established sound off of two previous EPs and various singles. As if a strange mix of Ed Sheeran's soulful melodies and the dance friendly beats of Disclosure, Garratt delivers on a well anticipated release.
On stage he is a one man band, playing every sound with his guitar hanging from his neck, delivering electrifying performances both on and off stage. The first track, "Coalesce (Synesthesia Pt. 2)" is one of the strongest, no hold barred intros to an album in a while, continuing where his EP Synesthesia left off. Garratt's most notable tracks make an appearance early in the album, "Worry" of the Remnants EP, and "The Love You're Given" are back to back and are maybe the most memorable parts.
Phase shows Garratt's ability to put a show that works at thumping clubs and slow burners suited for an acoustic set in a dark bar corner. And these burner's show off the best of Garratt's vocal ability. "My House is Your Home", in my opinion, is the best showcase of a pure Jack Garratt and drips with emotion off every phrase.
Each track on Phase has it's own unique identity associated with it, and while that does make the flow of the album somewhat clumsy, especially in the case of "Far Cry" an uptempo crashing of sound, to the lovestruck vocals of "Weathered", it does it's best to keep the listener engaged deep into the album, but it does falter halfway through, where it does begin to get rather repetitive. And while his best may have still come before this new album, Phase will definitely be able to create new favorites on both the dancefloor and during late night unwinds.
SCORE: B+
---
Track List (Notable Tracks)
Coalesce (Synesthesia Pt. 2)
Breathe Life
Far Cry

Weathered

Worry

The Love You're Given

I Know All What I Do

Surprise Yourself

Chemical

Fire

Synesthesia Pt. 3

My House Is Your Home
Leave a Comment