Prom?
Promposals for Monarch students
As we all know, it's not just about going to the dance anymore. It's the coveted "promposal" that really seals the deal, making the entire experience picture perfect, from picking out your dress or tux, all the way to after prom. So whether you're anxiously waiting to be asked or frantically searching for a way to ask someone, we're here to highlight the best of the best promposals that are sure to make you jealous.
1. Float with me to prom?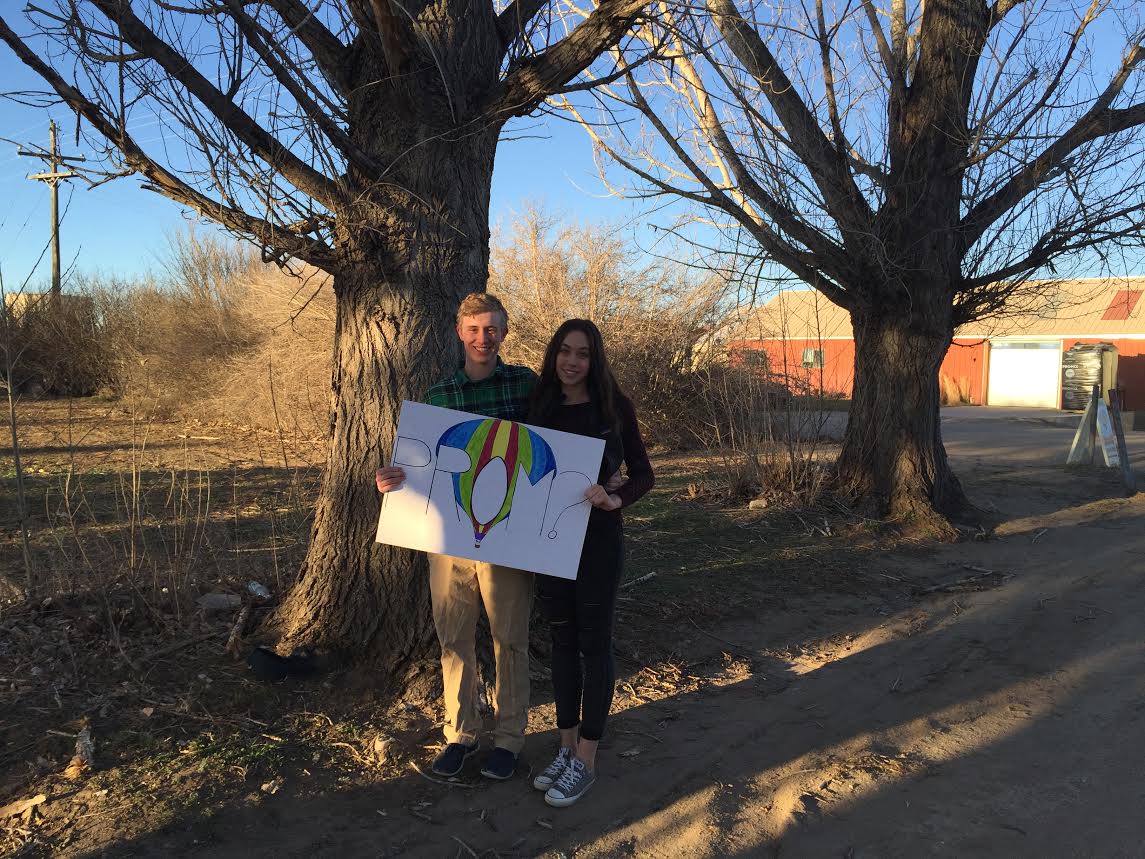 Quite possibly one of the most extravagant promposals we've seen yet, junior Emma Seidler got asked to prom by her boyfriend junior Sam Prudden in a hot air balloon ride. "I was really surprised, but I knew he was gonna do something crazy," said Seidler. Seidler's mom was in on it, and told her they were going to breakfast, but then she took a different turn and they arrived at a field, only to find Prudden holding a sign with a hot air balloon. "It was so awesome," said Seidler.
2. Where'd my dog go??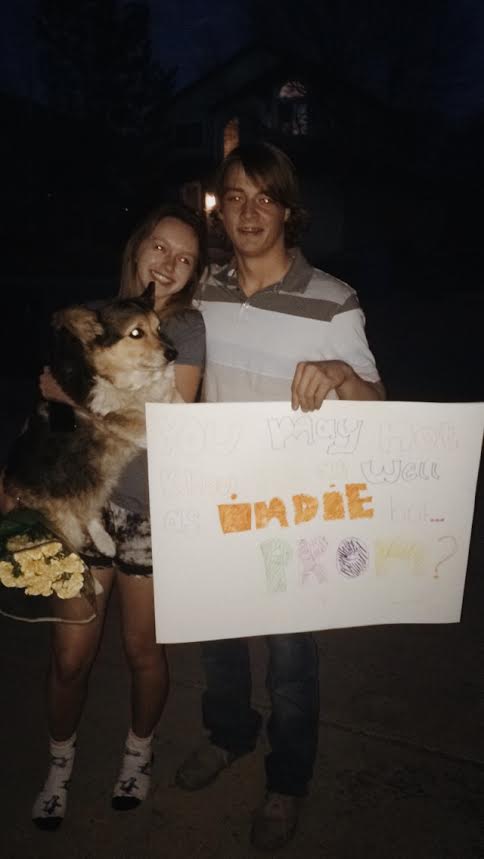 Senior Alison Harford was in for a surprise when her dog went missing one evening, only to find out it was an extremely original promposal by senior Blake Dancy. "I kind of already knew that he was gonna ask me, since my friends had been talking about it, but I didn't know he was gonna steal my dog. It was kind of hilarious," said Harford. After looking for her dog for about 20 minutes, Harford got a text from a friend and went outside, only to find Dancy holding her dog Indie, along with a poster that read "You may not know me as well as Indie, but… Prom?" "It was a good icebreaker. I'm really excited," said Harford.
3. Udderly Adorable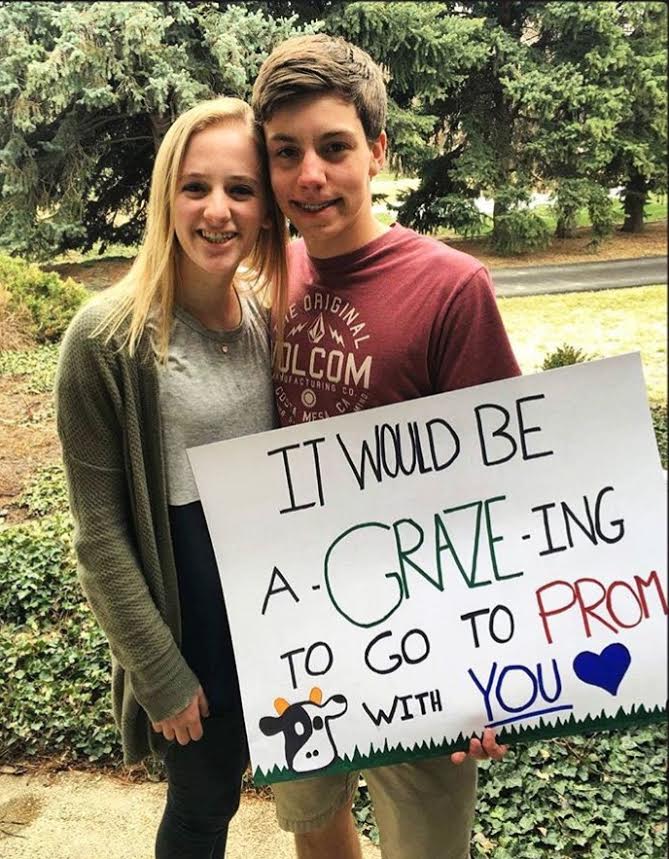 Junior Colin Crawford asked his girlfriend junior Kate Demarsh with an inside joke, about, you guessed it, cows. It all started in Demarsh's  Economic class, where cow's where the victim of countless puns. "It was kind of a stretch, but I went for it. We hadn't been making cow jokes for a while, so I kept trying to discreetly keep bringing them up," said Crawford.
4. Up, Up, and Away!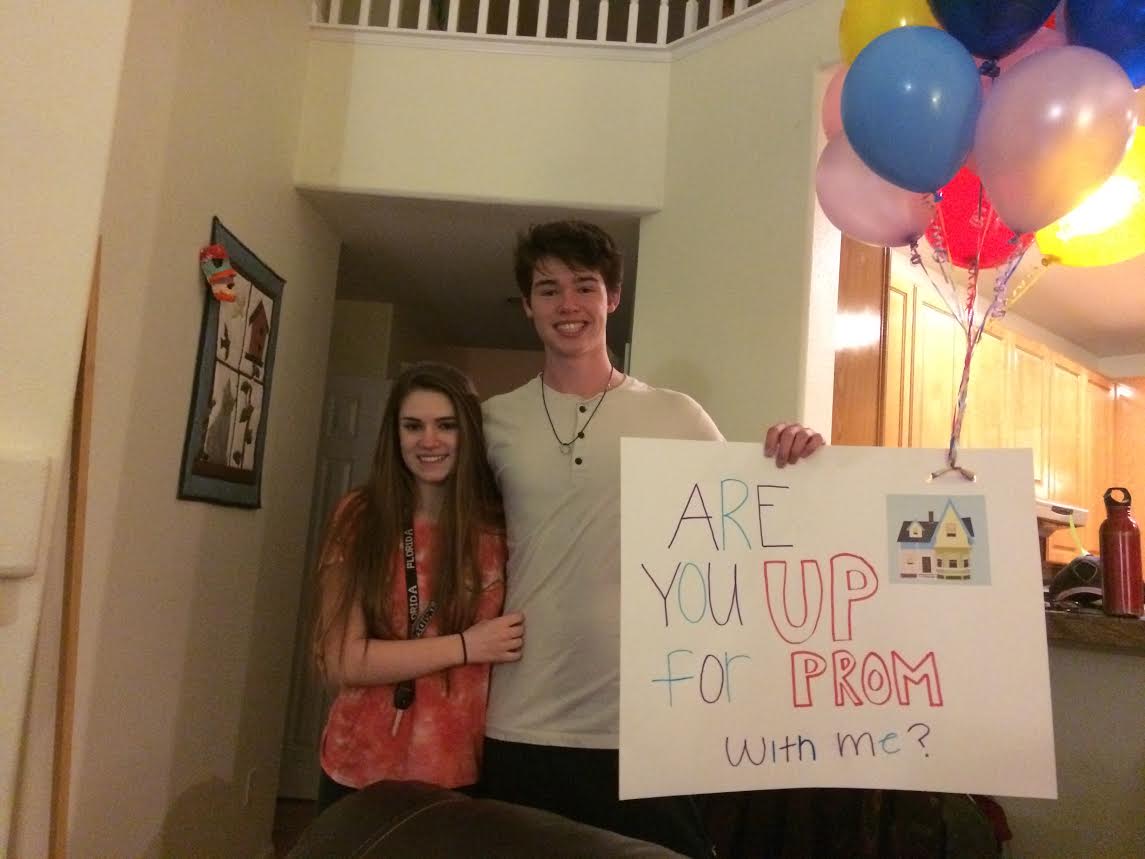 Junior Abbie Levis decided to ask her boyfriend, New Vista junior Travis Marshall, with a very UPlifting promposal that incorporated his favorite movie, UP. "I made a poster that said 'Are you UP for prom with me' and I put the house from UP on it and tied a ton of balloons to the house," said Levis.