Shayley Dumpert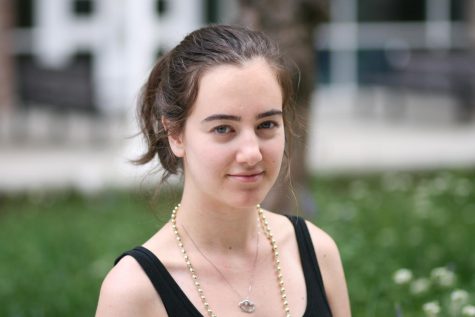 More stories from Emma Baziuk
It is rare to see someone with enough bravery and talent to perform dangerous and gravity-defying moves in mid-air. For junior Shayley Dumpert, doing flips, spins, and tricks from great heights is part of her daily routine.  
Dumpert has been an aerialist since she was 12 years old. Before that, she spent 11 years doing gymnastics which gave her the skills to continue at Iluminar Aerial, the professional aerial dance and circus arts company that she has been apart of for so many years.  
The same year that she quit gymnastics, her old gymnastics coach also left the gym to start the circus company. Dumpert made sure to keep in contact with her after they both left, which gave her a place as one of the first students to be a part of Iluminar Aerial.
"During her first class I was the very first kid to show up," Dumpert said, "I was the only kid there for a few months before other people found out about it and it started to become more popular. I got to see the background of what it was and I've been there since the beginning." Since then, Dumpert has learned an infinite amount of skills from being in cirque and hopes to continue with it in the future after she graduates high school.
As she moved on to high school, she spent her freshman and sophomore year being the only person in the entire school that was in cirque. However, this year, she is not the school's only acrobat. One of her friends, who is also an aerialist at Iluminar Aerial, is attending her first year at Monarch as a freshman.
"I thought it was pretty cool to be different in that no one had the same passion that I did."
Overall, being an aerialist does require immense amounts of strength and talent. Every day, the cirque students learn their craft on lots of different equipment that include trapeze, lyra (ring), silks, fabrics, cloud swings, etc. Dumpert said that, because of her gymnastics background, she found it easier to learn the new skills when she started at Iluminar.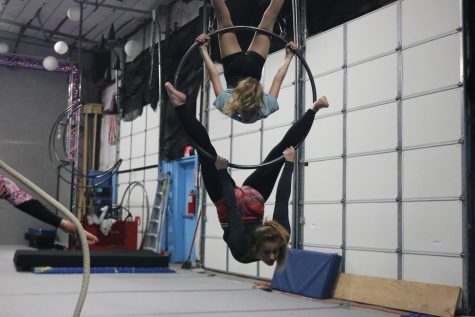 The number one question that she is asked from people who don't understand her background is, "what is an aerialist?".
"The first thing one can do is think of Cirque de Soleil," Dumpert said, "It's not like we stand on elephants and do handstands. We put extreme amounts of time, and effort, and blood, and sweat, and tears into being the best performers we can possibly be."
Leave a Comment