Top 5 TV Shows You Should Be Watching Right Now
Every year, television networks are pitched hundreds of potential shows, looking for the one show that will bring viewers back each week. An average amount of about 70 pilot scripts are ordered, and out of that, only about 20 shows will get to make a pilot episode. To further whittle that number down, networks select around 5-12 of those pilots and order those to series. It's during the tv show season when these series are aired, and when networks are hoping that viewers will attach to them enough to score a season renewal. The fact is, the majority of first year series will be canceled, and only a small percentage will receive a renewal. Here are five shows that survived the crucial first year, and ones that you should definitely be watching.
5. The Blacklist (NBC)
The Blacklist was a crime thriller show highly touted by NBC through their marketing materials back in 2013 and now it's made it through five seasons. It features James Spader as Raymond Reddington, a former US Navy officer turned high-profile criminal, who then voluntarily surrenders to the FBI. He then tells them he has a list called the "Blacklist" featuring some of the most dangerous criminals in the world and is willing to help the FBI prosecute them in exchange for complete immunity from prosecution. However, he says he will only exclusively work with rookie FBI profiler Elizabeth Keen (played by Megan Boone). The onscreen witty presen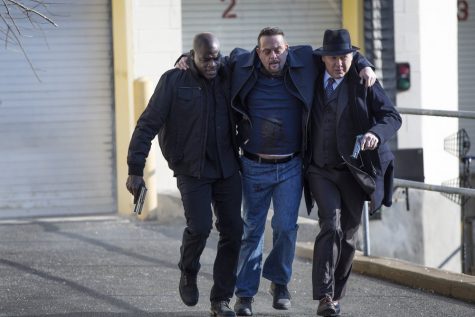 ce of Spader as Reddington and his ability to engross the viewer through his storytelling will absolutely make you fall in love with his character. NBC seems to love shows that follow the "villain of the week" storytelling formula and The Blacklist is no exception. Each week, we are brought another name on the "Blacklist" and these criminals range all the way from creepy psychos, to international spies. Plus, the show always somehow finds the best song to match what's happening on screen.
The Blacklist has been renewed for a sixth season by NBC.
4. The Last Ship (TNT)
The Last Ship is a action-drama series loosely based on the novel of the same name by William Brinkley. It follows the crew of a fictional U.S. Navy Arleigh Burke-class destroyer, the USS Nathan James, as they navigate a post-apocalyptic world in where a global viral pandemic has taken out over 80% of the world's population. In contrast to other shows of this genre, the show doesn't just dwell on simply finding a cure. In fact, The Last Ship solves that conundrum right after the first season. The story doesn't stop there though. The ensuing seasons follow the crew of the USS Nathan James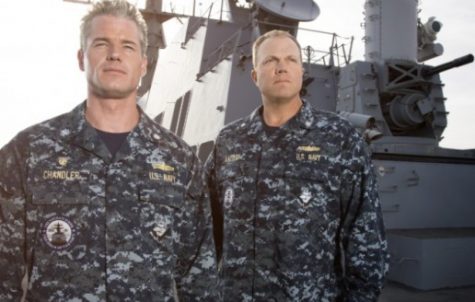 as they work to produce enough doses for the entire world. Headed by Eric Dane as Captain Tom Chandler, Rhona Mitra as Dr. Rachel Scott, and Adam Baldwin as Executive Officer Mike Slattery, the three work to save humanity. If you want a series to binge watch, The Last Ship carries movie sized action sequences, and does a great job of portraying real life military procedure on a US Navy destroyer. Just don't take the show too seriously.
The 5th and final season of The Last Ship will air on TNT this summer.
3. Timeless (NBC)
Timeless is a science fiction time travel show first and foremost. It follows the missions of history professor Lucy Preston (Abigail Spencer), soldier Wyatt Logan (Matt Lanter) and scientist/pilot Rufus Carlin (Malcolm Barrett) in their attempts to stop a cabal organization called Rittenhouse through time travel. Now some might not think history is that much fun, but Timeless makes it that and so much more. The show manages to explore really unique times and bring some relatively well known and unknown characters to the limelight. We don't just get to see the Alamo, but actually see it being destroyed. We get to meet mathematician Katherine Johnson in an episode where the "Time Team" works to get the Apollo 11 mission back on track. In another episode, we are introduced to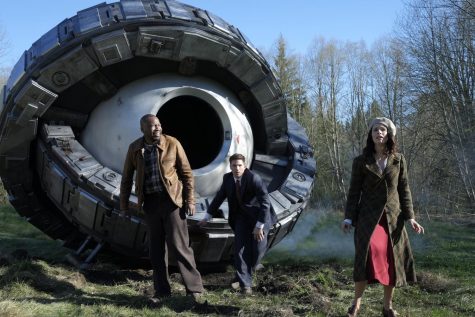 Abiah Franklin, the future mother of Benjamin Franklin, to which she is slated to be executed in the Salem Witch Trials. Ian Fleming (creator of the James Bond series) is introduced in an episode where we explore his roots as a British spy in World War II.   It's moments like these where you get to view history in a different light. Not just American history, but moments in time for countries around the globe. Although time travel is one of the more common TV tropes, Timeless shines where all the others fail. From the get go, the show sets ground rules for time travel, and sticks to it no matter what happens. No loopholes. As an added bonus, the cast is a very lovable cast. Though an unlikely trio, the history professor, soldier, and scientist will steal your heart through a
combination of wit, bravery, and heartbreak.
Timeless is currently awaiting it's renew/cancel decision for season 3 from NBC.
2. The Orville (Fox)
The Orville is a science fiction show created by and starring Seth Macfarlane (Family Guy). Now I know what you're thinking. It must be all jokes and gags. In some cases, it is. However it is so much more. Inspired by the Star Trek television shows, The Orville tells the story of Captain Ed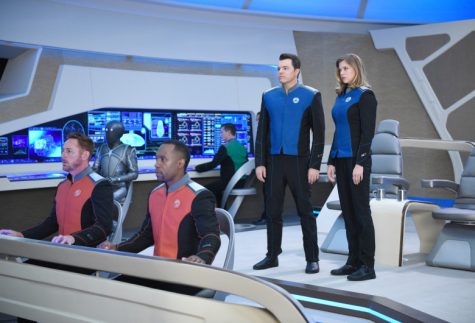 Mercer (Seth MacFarlane), a captain of the USS Orville, with his ex-wife Kelly Grayson (Adrianne Palicki) as his first officer. The show follows Mercer, Grayson, and their crew as they set out in the universe on various diplomatic and exploratory missions. Although it might seem a bit campy and cheesy at first glance, The Orville does deal a hand with allegorical storytelling within several of the episodes. For example, one episode explores the consequences of social media in a society governed by a series of upvotes and downvotes. Each citizen has a counter in where as if you do a nice thing, you receive an upvote and vice versa. If a person receives more than a million downvotes, they must go on an "apology tour" to apologize for their actions. If the public is not convinced that the person is remorseful for their actions, the person faces a "corrective" procedure of lobotomization. Filled with dazzling visual effects and a VERY catchy theme, The Orville is one of those shows that leave you just wondering what might come next.  
The Orville has been renewed for a second season by Fox.
1. Marvel's Agents of S.H.I.E.L.D. (ABC)
Agents of S.H.I.E.L.D. is a superhero show set within the boundaries of the wider Marvel Cinematic Universe but don't let that fool you. Despite the presence of a few "gifted individuals", S.H.I.E.L.D. is a show of which explores the perspectives of just regular people. There are no secret identities and no Avengers helping them. This is mostly a show just of regular people/agents dealing with a world filled with superheroes and aliens. Complete with several tie-ins to the Marvel Studio films (Captain America: The Winter Soldier, Thor: The Dark World, etc), S.H.I.E.L.D. manages to fit itself in that universe and expand it by exploring well known Marvel characters such as Ghost Rider (Season 4) and the Inhumans (Season 2).  Clark Gregg reprises his role as Coulson from the film The Avengers, backed up with an ensemble cast featuring Chloe Bennet, Ming Na Wen, Iain De Caestecker, Brett Dalton and Elizabeth Henstridge. The relationships on this show aren't forced and that is all due to the writers and actors. As you progress through the episodes you get to see what makes the characters tick. Their backstory, how they got to be agents of S.H.I.E.L.D., and so much more. The visual effects and music are top notch, often making you feel like you're watching a Marvel movie. Filled with genuine twists and turns around every corner, Agents of S.H.I.E.L.D. is a well crafted sci-fi spy show that will be sure to bring you a mix of emotions.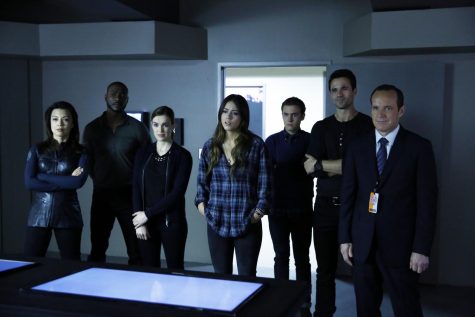 TIP:  Albeit a bit slow in the first half of season one, the action/narrative thrills amp up starting with episode 17.
Agents of S.H.I.E.L.D. has been renewed for a 13 episode sixth season by ABC.