Soccer Gets off to Rocky Start
Monarch 0-2 after facing Boulder, Fairview
The Monarch Soccer team put two losses on their record as they lost to Fairview and Boulder back to back, two of the perennial contenders in the 5A Front Range League . On Thursday, September 19th the Coyotes faced Fairview in a devastating defeat, 6-1. On top of that, the team lost tonight 8-0 against Boulder. However according to head soccer coach Marcelo Balboa, "We took a lot of positives." He said, "We take the loss as a learning lesson, and I look at it and say we are only going to get better. We started 7 sophomores against only 3 sophomores, and the rest juniors and seniors, and the goals that came were mistakes that we made. Those are mistakes that we can work day in and day out to improve on."
Moving past the defeat at Fairview, the Coyotes faced Boulder, the state champions last year, tonight. But even with the two hardest games back to back, captain Logan McCoy isn't too worried.
"We have to come out with some courage and have to play at our potential and play our game. We've got a lot of natural talent, so it just gets down to learning the lessons that we can learn from the best teams that we're going to play against."
From here on out, the schedule looks much easier after facing the two best teams. "The hardest part of our schedule is the first two games, the 5A state finalists and the 5A champion," Balboa said. "When you play the number one number two team between Boulder and Fairview, I'd say we took a lot of positives."
About the Contributor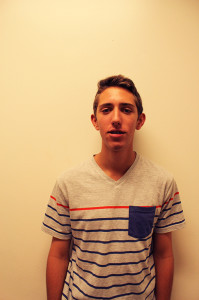 Conner Lund, News Editor
Conner Lund is a second-year staff member and the news editor this year. He enjoys making music, and wants everyone in the school to follow Contra303 on...