The Boys are Back
Monarch football is geared up and ready coming off of their trip to Florida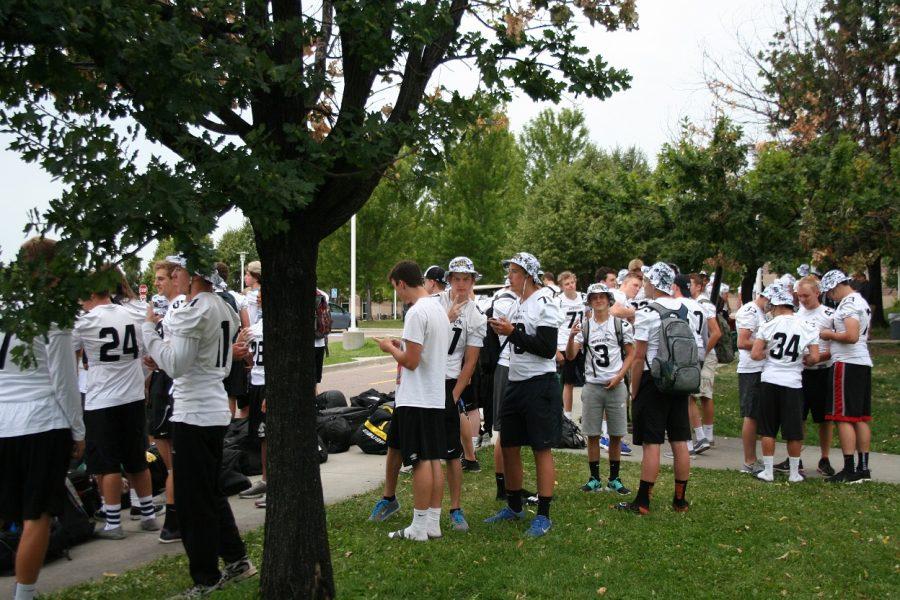 With the temperature at 88 degrees and the humidity at 82%, Monarch's football team had their work cut out for them. The coyotes were coming off of a 2-8 season, which ultimately moved them down to 4A. But even coming back from the rough previous season, the team was ready to rumble. With the Varsity team beating Colonial High School (a 5A program out of Florida) 42-21 and Junior Varsity beating Bell Creek High School Varsity (another 5A program out of Florida), the MOHI football team kicked off the season right!
"It was just good to get the rust off," stated junior strong safety CJ Schmanski. "(It was good) See who plays well with what group." And the Coyotes sure did see who played well.
Freshman all-stars Trey Stewart and Alex Waschek were able to display their unique skills for the first time on an even more unique stage.
"It was one of the best experiences playing football that I've ever had," said the very humble freshman Waschek. "I'm so grateful for the chance to play with these upperclassmen."
As freshmen it is easy to be distracted because they were nervous but, these two showed poised throughout the entire game. Another underclassman showed his worth; Keegan Feenstra. Feenstra came out ready to attack, earning him defensive MVP.
"Honestly, I thought I would be a lot more tired but it felt really good playing." and it sure looked good.
Although the Coyotes came out with two wins,it was not an easy game. They battled through elements they weren't used to.
"Yeah I got a little sick out there," admitted Senior Quarterback Stone Macintyre. "They definitely had the advantage with being from the heat".
But even with the heat, MOHI stayed strong. With the perseverance shown in Florida, it is obvious that the Coyotes are ready for a successful season. The boys will be facing off against Rampart High School on September 8th, for their first in-state game. They feel confident after the Florida game that they are fully loaded  for the upcoming season.
Leave a Comment