Release Day Recap: Week of 5/6/14
It's that time of the week again: Release day! Take a scroll below to read quick cuts of some of this week's new music, and be sure to purchase these records on iTunes, Amazon, or your local retailer if you like what you hear.
Tune-Yards: Nikki Nack
Merrill Garbus doesn't hold back her imagination at all, her manic yet focused brand of indie pop never overstaying its welcome as it adventures through quirky, exotic, and continental influences on the bold and dandy Nikki Nack. Enticing, wacky keyboards complement the singer's electric and sharpened voice while unusually flirtatious instrumentation will keep you turning your cheek.
B+ 
Listen to: Find A New Way
Atmosphere: Southsiders
The eighth release from the Minneapolis based hip hop outfit Atmosphere takes Slug's personal, insightful raps and Ant's chrome-industrial production to the South side of their hometown, as these concise, clever verses encompass a broken world and what it takes to make the best of it. Arrangements on songs like "Southsiders" stretch the duo's genre constraints with polished, modernist riffs, "Mrs. Interpret" steals the show with a vintage aesthetic and time spanning charm, and "Kanye West" tributes the intense assembly of Yeezus. Southsiders boasts elaborate hymns of downtrodden spirit, and while it's formula grows a tad worn out by the end, this is one of the best hip hop LPs I've heard in recent memory.
B
Listen to: "Arthur's Song", "Mrs. Interpret"
BADBADNOTGOOD: III
The instrumental rap act BADBADNOTGOOD saw recent success with 2011's BBNG2, an LP finding itself on the group's traditional route of reinterpreting popular artists with a dash of original material here and there, but III sees the abandonment of covers and remixes and instead showcases a record filled to the brim with original songs. Tracks like "Triangle" and "Confessions"  are classic –  If not gleaming –  Jazz tinged with hip hop rhythms and influences, while songs like "Can't Leave The Night" are driven by a cinematic EDM. "Kaleidoscope", on the other hand, begins on an electric noire note but decisively begins to break down into one of the most progressive, lusty instrumentals on the entire record, tying in swinging club drums, soulful bass lines, and a laid back big band; elements which make the song something of III's sampler platter. Though BADBADNOTGOOD's new, thoughtful endeavor offers a potent angle on instrumentation, there are times when the strung-out hip hop beats coincide uncomfortably with the LP's jazz roots and send it spinning. This begins to beg the question whether hip hop and jazz truly belong together in this form.
Score: C
Listen to: Kaleidoscope
Paws: Youth Culture Forever
Paws are one of the many talented indie bands emerging from Scotland, only this trio plays around their pop savvy sound with the brashness of punk and the unconventional charm that's come to stamp the indie genre. "Tongues" chimes in it's chorus with ultra-saturated backup vocals and the youthful plunge documented in pop punk, the sonic "Owls Talons Clenching"  is fueled by quirked out honesty, "Give Up" finds its fire in a rosy brand of surf rock, and "An Honest Romance" exerts pressed, concise vocals which make for a sparked-out, feel good standout to the LP. In the nooks and crannies of this record's liveliness, it finds nostalgic reflection on songs like "Alone" and "YCF", and even chases sheer, unadulterated punk attitude on the rightfully titled "Narcissist". Youth Culture Forever is a wholeheartedly enjoyable album with sonic polishing that surely won't be leaving speakers anytime soon.
Score: A, which means it earns the approval of Brian – The universe's almighty music connoisseur. 
  Listen to: An Honest Romance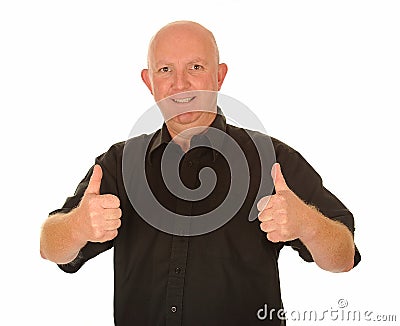 Leave a Comment