Track Review: Butch Walker — Chrissie Hynde/Afraid of Ghosts
Acclaimed producer and longtime musician returns to tease an introspective return to roots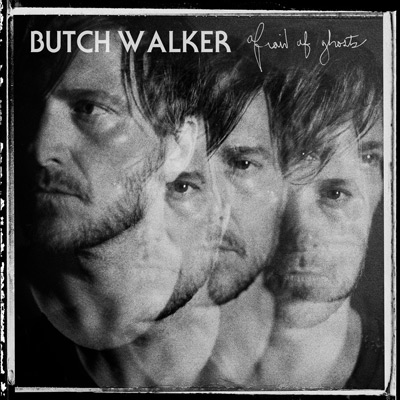 Butch Walker, the distinguished producer of albums such as Fall Out Boy's Save Rock & Roll, Panic at the Disco's Vices & Virtues, and All Time Low's Nothing Personal among others is better known for his production and songwriting for many modern artists, though he's been an active musician since the late 1980s when he got his start playing guitar for the hair metal band SouthGang. Since that band disbanded in the early '90s, Walker has actively been involved in production and the release of a steady slew of musical projects, beginning with Left of Self Centered in 2002 and continuing up until now; his most recent full length being The Spade, an album recorded with his background band The Black Widows. Walker also dropped the Peachtree Battle EP last year as his first solo endeavor in recent memory. Walker's new solo LP Afraid of Ghosts set for release February 3rd through Dangerbird Records marks an introspective, tender turn for the prolific and critically acclaimed singer-songwriter. Recorded on analog tapes with fellow creatively abundant musician Ryan Adams at his PAX AM studio in Los Angeles, Walker claims that the record is a simple, rustic return to form. The lead single "Chrissie Hynde" is a delicate, affectionate ballad which illuminates the conscious of  a man recently sent to prison who's recollecting his lover. The song, also a touching ode to the emotional magnitude of music and how it can define certain moments in one's life, is accompanied instrumentally by a compassionate flurry of bright chords, emotionally striking piano riffs, and accustomed lap steel pulls. "All I got right now/Is all I want/Chrissie Hynde singin' through a blown dash speaker/About Ohio" Walker ripples on the chorus, touching on the significance music can have on human memories. In any case, the song is subdued and quietly assertive; it's gentle nature possibly a tad low-key for many listeners, but supporting the track's momentous emotional resonance nonetheless.
Dangerbird Records
"Afraid Of Ghosts", the second single and title track from Walker's upcoming LP, is very similar stylistically to "Chrissie Hynde" — Working with genuine, homespun melodies that replace the lap steel on "Chrissie Hynde" with long-drawn accordion melodies on the chorus and a more commanding yet still tender chord progression that flows like a steady stream throughout the song. Unfortunately, the song is far more sonically and emotionally underwhelming when compared to "Chrissie Hynde", though it still strikes a strong sentimental vein. This problem likely lies in the fact that the song doesn't have the imposing qualities a single needs. At times, it feels like a needless track that should be placed in the middle of an album to soak up momentum and offer breathing room in-between more self-assured songs. Ultimately, the song simply feels lackluster when considering Walker's immense talent. "Chrissie Hynde" is a must, but if you're short on time, passing by "Afraid of Ghosts" shouldn't hurt.
Dangerbird Records
"Chrissie Hynde": B+
"Afraid of Ghosts": C
Be sure to check out Afraid of Ghosts when it drops February 3rd of next year. Until then, you can stream the singles above and preorder the LP on CD, vinyl, and digital download here.
Leave a Comment