Smashing Pumpkins Fall Into Nearly Tasteless Alt-Rock With 'Monuments to an Elegy'
Seminal '90s rock trabadours conform to stale, modern alt-rock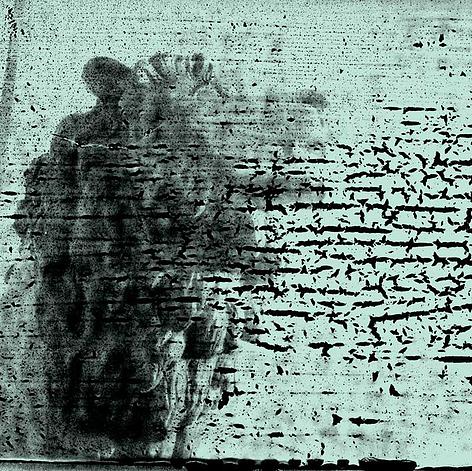 Bands who's lifespans extend twenty years have a troubling dilemma. If they evolve their sound and let it develop with age, they may be deemed as "sellouts" trying much too hard to conform with modern musical values, whereas if they retain the same aesthetic put forth on their early material, they're criticized for not evolving and remaining trapped in the virtue of their past. Smashing Pumpkins, the '90s grunge rock-troubadours whose claim to fame is an arsenal of seminal LPs like the spanning epic Mellon Collie and the Infinite Sadness, the psychadelia of Gish, and the genre-defining record Siamese Dream which have come to define the '90s for many, are somewhere in-between these two criticisms. Monuments to an Elegy, the band's 9th LP, eases off some of the band's edginess in favor of an alt-rock output that can succeed in 2014. Screeching riffs are traded in for power chords, dynamic and infinitely vast lyricism for simpler, hook-friendly melodic fruit, and the charm of much of their '90s recordings is translated through synthesizers. Luckily, the outcome isn't poor, though it's synthetic nature can be a bit overbearing.
Monuments to an Elegy is the cleanest Pumpkins record yet; a quality that comes with dismay and occasional, whittled down virtue. The tracks "Dorian" and "Run2me" completely throw away the band's signature aesthetic in favor of glossy yet gnawing synthesizers and minimal manual instrumentation. It's not to say this is a bad formula because many bands have perfected it to critical and mass success, but for the Pumpkins, the approach comes through as a forced attempt for radio conformity. However, many tracks on Monuments maintain a slight presence of the band's renowned material with minimal tweaks. The opening song "Tiberius" drives in with a ruminating piano riff and continues with a sharp chord progression and backing synth melody, and though the sound feels whittled down compared to the band's usual veracity, "Tiberius" comes to front Monument's entire approach. "Being Beige" is a song that utilizes Corgan's new songwriting and slices it with more enthusiasm  than nearly all these tracks. With an acoustic introduction and the melodic progression of "Tiberius", the track soars with sentimentality as Corgan sways over lines like "Cherry blossom/This is goodbye/Come here lately/And you'll fly". While the song is likely to disappoint longtime fans due to it's sugary, melodically unassertive nature, "Being Beige" is likely to hook an entire new generation of Pumpkin fans; a goal easily inferred by sitting through Monuments to an Elegy.
"One and All" is the most intact remnant of the band's momentous musical history on this album. Boasting commanding guitars and a lyrical progression reminiscent of Oceania with the takeaways of Siamese Dream stirred in, the song is easily the grungiest and most nostalgic song on Monuments. The lead guitar riffs can be a bit sparse on this track, but this is the song that will have you saying "Smashing Pumpkins are back!", with a minimal amount of 21st century refining. Nonetheless, despite the success of "One and All" and "Being Beige", most of the other songs on this LP get lost in muddled chord progressions and a drought of passion. "Drum + Fife" begs to be loved with it's flute introduction, but this is truly the track's only bragging rights. Throughout the rest of the song, instruments are played with apathetically little fervor. In fact, on most of these tracks, Corgan simply sounds bored as he sings these aesthetically whittled down songs that– if anything– spotlight the most spiritless material the band has released thus far.
Though Monuments to an Elegy reaches high points on a couple of the lead singles, holistically this release spotlights a disinterested arsenal of power chords, needless synthesizers, and languid vocals. Evolving and switching around aspects of one's sound as time rages on is a pre-requisite of being a musician, and Smashing Pumpkins put forth a capable effort to achieve this. However, Monuments to an Elegy resembles more of a sophomore slump than the ninth release from a seminal band; emulating the classic story of a big-time producer taking a few hometown heroes under their wing and having the musicians ease down their sound in favor of friendlier, more widely appealing listening. This happens to many bands for reasons outside of their control, but the Smashing Pumpkins– longtime fixtures in the industry– should know better than to bring it upon themselves.
Score: C-
Favorite Tracks: "Being Beige", "One and All"
Least Favorite Tracks: "Run2Me", "Dorian", "Anaise!"
Leave a Comment