The Damnwells Tease Their Upcoming, Self-Titled LP With 'Lost'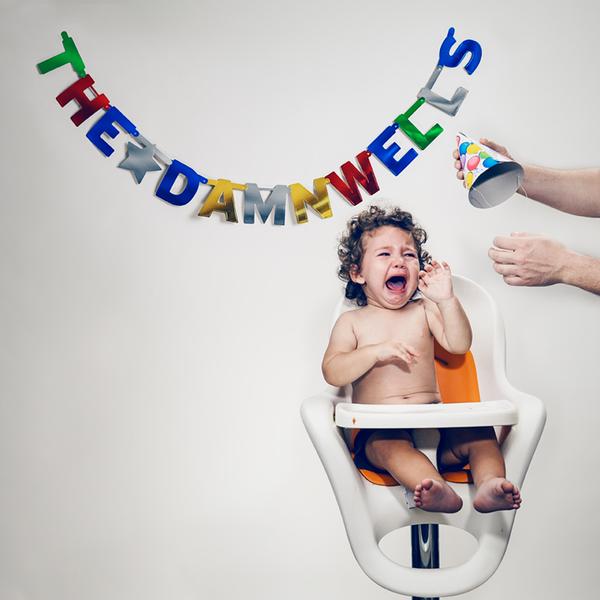 They're back! But not in black… We haven't heard anything new from the Brooklyn-rooted rockers The Damnwells since their 2011 release No One Listens To The Band Anymore, but back in 2013, they announced that they'd reunited their entire original lineup of frontman Alex Dezen, guitarist David Chernis, drummer Stephen Terry, and bassist Ted Hudson to record their fifth LP. The majority of the band split after the release of 2006's Air Stereo following major-label difficulties and poor sales, leaving only Dezen to hold the name together until Hudson got back on board with No One Listens. But now, two years later, the band has arrived with an official release date of April 14, 2015 for their self-titled album The Damnwells and with it, the lead single "Lost".
"Lost" reflects upon inherent sentimentality and it's good and bad tidings, singing: "There's so just so much for me to take away/From all the painted nights holding on to LA" and going on to proclaim "I'm just another sucker feeling so blue/So here's just another drunken minute thinking you do too". The track bears a spouting structure held together by the warm strumming of an acoustic guitar and accompanied by an assemblage of lap steel slides, rolling guitar riffs, and smooth percussion.
"Lost" boasts all the qualities of a strong lead single, and is a surefire sign that reuniting the band will bring nothing but greatness. You can stream "Lost" over on Soundcloud, as well as pre-order The Damnwells when it drops this April via Rock Ridge Music.
To hold you over until then, be sure to give frontman Alex Dezen's solo material a spin over at Bandcamp and check out an exclusive interview The Howler had the opportunity to conduct with him last year.
Leave a Comment