Incubus Return with "Absolution Calling"
The band teases two EPs slated for release this year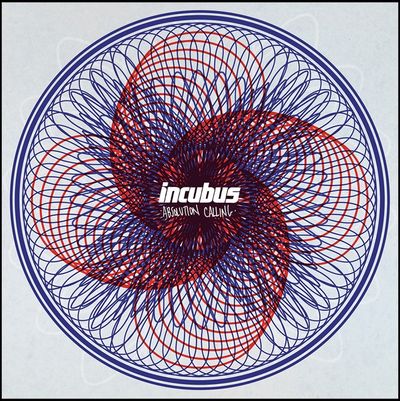 Incubus are one of the many bands formed in the early '90s who are rekindling themselves to relevance. The band dropped If Not Now, When? in 2011, ending their silence that followed 2006's Light Grenades. In that time, front-man Brandon Boyd released a solo album (The Wild Trapeze) and focused on his artwork, however after If Not Now a silence of a similar degree fell, and fans began questioning the future of the band. Nonetheless, tt may just be this ability for the members to step off Incubus when space is needed that keeps their music sounding so fresh every time they come forth with new material. And now, only four years after If Not Now, Incubus has returned with "Absolution Calling", a track teasing two EP releases the band has slated for later this year.
"Absolution Calling" is a spacious, charged song with a rich backing section of bass and rhythm guitar, which save the magnetically-inclined guitar and synth leads to do the talking. The song is once again a showcase for Boyd's smooth, transcending vocals– even making room for a schizophrenic flurry of background chants on the choruses. "Untie/A little bit dies/A little each time/The medicine smiles", a line which shocks the composition and sharply defines the choruses. This track upholds Incubus' ability to write creative, inventive songs while still holding a tinge of accessibility, and for a band which has greatly evolved since renowned albums like Make Yourself and Morning View, "Absolution Calling" is a fantastic demonstration of consistency and the lingering edge the band has done such a masterful job at maintaining.
If this song is any indication of what's to come this year for Incubus, disappointments should be few and praises will be abundant. You can pick up the single digitally now, and be sure to give it a listen below.
Leave a Comment