Get to Know a Monarch Ambassador
Liberty Macias and why she loves what she does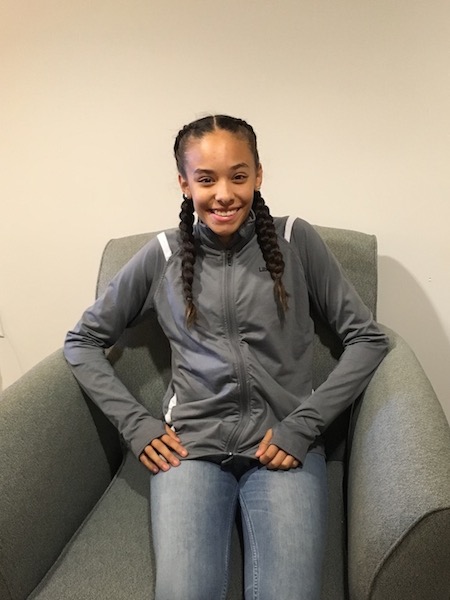 The first day of high school can be scary, but for Liberty Macias (9), it wasn't hard or scary- but it didn't go perfectly, and she channeled her experience into something positive.
Although she had help from the 360 leaders she still got lost, and it was her experience that inspired her to become an ambassador. She wished to help people around the school on their first day. A student ambassador has several responsibilities. Amongst other things, being an ambassador requires that you know your way around the school, for it is essential when you are introducing Monarch to new people.
"Being an ambassador is a great experience. Knowing that I knew enough about this school was awesome. It was really awesome to know that I was helping someone with their transition," Macias said.
But there is so much more to being an ambassador then giving a tour. Being an ambassador allows students to make valuable friendships and connections.
"[That] is probably what being an ambassador is about, helping people, making new friends and creating new memories you will always remember," Macias explained.
Macias had a great experience with a particular student. "One enjoyable moment that I had was at lunch with the person I was showing around. I got to see who she was a little more and have some fun with her. I would actually like to pursue a friendship with that person," Macias said.
Helping others out is very important to Liberty, as she is also a member of the Red Cross Club and other clubs throughout the school and her community. She also feels that her involvement helps her develop leadership skills.
"I am very thankful to have the opportunity to be apart of something great," Macias said.
Whether it involves the community or showing someone around the school, Liberty is Macias is always there to help.
Leave a Comment