App Spotlight- Star Wars: Tiny Death Star
Ian Lee, Contributing Writer
November 20, 2013|54 Views
The force is strong with this game…
A spinoff of the wildly successful Tiny Tower, Star Wars: Tiny Death Star gives you a glimpse into the vast world of the evil Star Wars Empire. When you first start, you come upon a scene between the Emperor and Darth Vader. The Emperor needs more credits to build his Death Star. Darth is clueless on how and so the Emperor explains by giving him a task: have bitizens live and work in the under-construction Death Star to give profit towards the Emperor. When the time comes, the Death Star will be complete.
If you've played Tiny Tower before then this game shouldn't be much of a functional difference. Building floors in which residents can work in is the key to the game. Of course, where would they live? Apartment floors are essential to house your money-makers.
Details:
Available on the App Store for free
Compatible with iPhone 4-5S (& 5C), iPad
Requires IOS 6.0 or later
Available on the Google Play Store for free
Requires Android 2.3.3 and up
Available on Windows Store
Requires Windows 8.0
What's the difference?
Aesthetics are the main difference, with Darth Vader holo-statues, Stormtrooper uniforms and species from all corners of the galaxy coming to work. Missions come in the form of the Emperor's face in the upper left of the screen. As usual, you can dress up your bitizens with a variety of costumes
Certain people who come onto your Death Star will enact a "scene" in which you can collect many clever scenes. You can view the ones you've collected in menu>album>scenes. These scenes are incredibly funny and is a nice addition to the game
Bottom line:
This game is a must for casual gamers who have a devious side. With stunning 8-bit graphics and cute levels and bitizens, you won't be able to stay away for long (mostly because the Emperor will command you to return!)
About the Contributor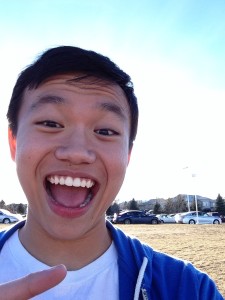 Ian Lee, Contributing Writer
Ian is excited to be a Contributing Writer to "The Howler". A freshman at Monarch and fairly new to Colorado, Ian enjoys journalism and reporting but that's...