5 Albums That Changed My Life
To me, music has always been a measure of where of where I'm at as a person, or what I'm dealing with. The bands, artists, and music scenes I've grown along with and have become apart of have contributed to myself more than any person I've met, or any place I've found myself in thus far. Below are five records that have impacted my life the most.
   Bruce Springsteen: Born To Run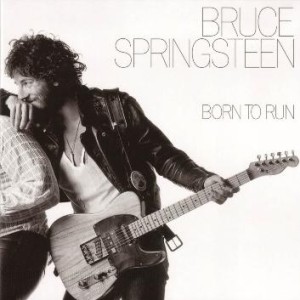 Image Credit: Columbia Records
When I was first introduced to Bruce Springsteen's music about three years ago, I never would have thought he would have had such a profound effect on me. Not only has he redefined my expectations on storytelling, romance, and expressive passion, but he's provided a soundtrack for each and every dream that courses through me. Born To Run is an absolute pristine example of Springsteen's brilliance, wisdom, and flair; an album everyone should find themselves in from beginning to end. The stories of girls in dresses and barefoot boys breaking out to find their golden days present on this record simultaneously haunt me and bring profound purpose to the world we're all trying to find our place in. It's an album I'll never stop being proud of loving.
Third Eye Blind: Third Eye Blind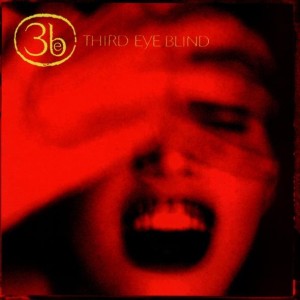 Image Credit: Elektra Records
I remember I met a girl at the 2012 Vans Warped Tour, and when things never took off due to a number of factors, I laid on my bed with my eyes closed and listened to "Motorcycle Drive-By" probably about fifty times. "I could never have you, I knew that before you did…" Not only did this song sum up every angsty fifteen year old thought in my head, but I've been able to find it applicable to every moment and aspect of my life ever since, along with the entire album it appears on. Third Eye Blind created a masterwork when they recorded this album sixteen years ago — Releasing when I was only a year old. An ode to youth, intoxication, and that far fetched "Semi-Charmed Life" I'll never stop seeking, 3EB's album has and will continue shaping whichever way I lead.
Ryan Adams & The Cardinals: Cold Roses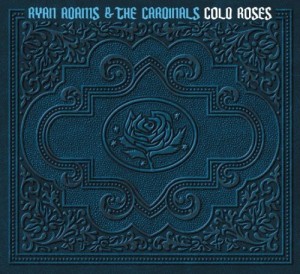 Image Credit: Lost Highway Records
  Cold Roses not only opened me up to the wonderful universe of alt-country, but opened me up to Ryan Adams' sprawling catalog; one that has since made him one of my favorite musicians of all time. The minute this record opens with "Magnolia Mountain" (For the record, a real mountain in Colorado — Not sure if this was coincidence or Adams' intent), I feel at home; whether it's the lovely guitar strumming, folk riffs, and piano melodies that course their way throughout this album. Cold Roses offers a little bit of everything. With ballads, alt-country numbers, (Which, strangely enough, still could pass for ballads), melodramatic heartbreak anthems, or songs perfect for complementing the ideal road trip, this double album Adams' and the now disbanded Cardinals forged back in 2005 has it all; a continental pleasure to listen to from start to finish, and an album growing old along with myself.
Drake: Take Care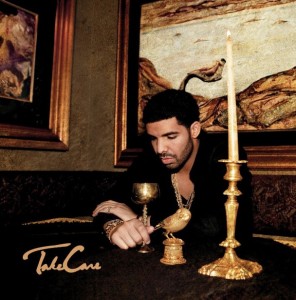 Image Credit: Young Money Records
Say what you will about Drake, but he's built an album that has continued to inspire me from the first minute I heard of it. What started as me singing "Crew Love" in the shower and jamming HYFR in other people's cars slowly turned into me preaching this refined hip hop masterwork to anyone either willing or unwilling to listen, and burying myself in Drake's entire catalog; something I'm still doing today. This album broke my traditional views towards the genre mainly due to Drizzy's R&B influence throughout, not to mention his surprisingly "real" outlook on the traditional elements of rap. The album flows in a way in which I find a little more clarity afterwards. I'll say this upfront with fortitude: Drake is one hell of an individual, and I'll back Take Care to the grave. On another note, the face Drake is making on the cover is the exact expression on mine when this record is spinning.
Conor Oberst: Conor Oberst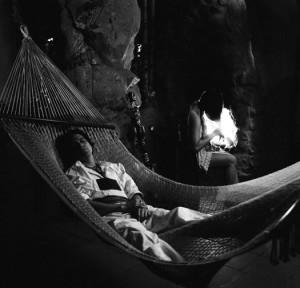 Image Credit: Merge Records
Where do I even start? Conor Oberst writes a song like no other. I truly believe this solo work is overlooked due to his vast collection of pleasing albums released with his flagrant, indie group Bright Eyes, as the songs on this record became immediately memorable to me well over any Bright Eyes album. The excellent acoustics, along with the lyrics, drive these imaginative songs straight into the deep parts of my head, able to fabricate a musical bliss no other record can bring me. I'm never able to understand whether Conor Oberst is telling stories in these songs or just rambling, but I'll give him the compliment I could only strive to achieve: "I love your mind."