The Out of State College Fair is Here- Don't Freak Out!
4 simple tricks that will make the fair a breeze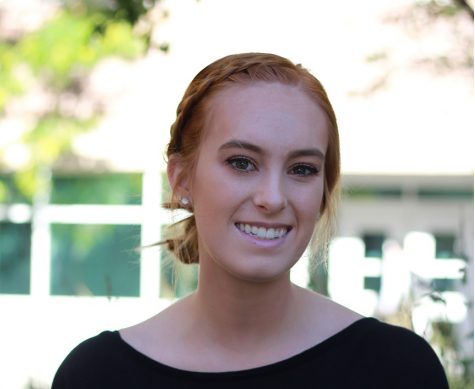 More stories from Mikayla Dudek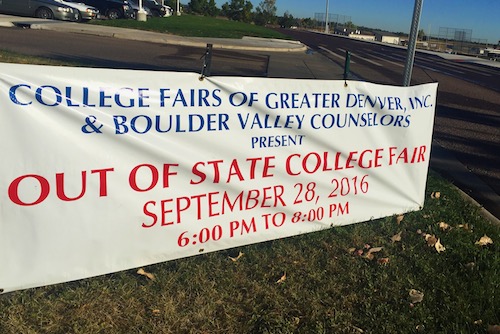 Monarch will host the Out of State College Fair in the gymnasium this Wednesday, September 28 from 6-8, and making the most of the event can be daunting. Over 100 representatives from different colleges all across the United States will be there, and it is an important opportunity to learn more about colleges. The fair gives students exclusive sneak peaks into major universities and liberal arts schools that would otherwise be unavailable without visiting the school, a huge time commitment, or a scheduled meeting when a representative is in town. My junior year I attended the fair and was caught up in the chaos of it all. Now, as a senior, I know what I need to do to take full advantage of the event. These four tips and tricks will help you make the most of the fair in its two jam-packed hours.
Go into the Fair with a game plan.
I know you'd love to talk to every college that is remotely interesting to you, but so would hundreds of other kids. Come to the fair with a list of schools that you really want to see. You only have so much time to meet with schools, so make sure you prioritize the schools that intrigue you. Do your homework! You can get a feel for schools that may be a good fit for you by taking surveys, visiting schools' sites, talking to your counselor, searching by major, etc.
Ask Questions!
It is literally the job of college representatives to answer questions you have about their school, so don't be afraid to ask. They like questions! This fair may be your one chance to get personal questions answered face to face- and these representatives know their stuff! Don't miss out on any information by failing to ask questions that may solidify your interest or lack of regarding a university.
     3. YOU are going to college soon, NOT your parents.
Entering college means attaining a new level of independence, and admission counselors like to see a sense of independence off the bat. By taking control of the short amount of time that you have with different colleges at the fair, the representatives see that YOU have done your research and that YOU are interested in their school. They get a sense of genuine interest- not a sense that your parents made you come along.
      4. Make an Impression.
The college representatives present at the fair are representatives assigned to your geographical area, meaning that they will very likely be going through your application. This is HUGE. Every college visit I've been on stresses how much they value connections and relationships with applicants. You have the opportunity for admission counselors to put a face to your application, just by attending the fair. Introduce yourself, be polite, ask questions, express genuine interest, and get the college representatives' contact information.
The out of state college fair is a huge opportunity, so make sure that you make the most of it! Collect handouts, take notes, and get as much information from schools that you are interested in as possible. With last year's fair under my belt, I'm certainly looking forward to this year's. The gym will be packed with interested students and their parents, you will only have from 6- 8pm, and college chaos WILL be present, but stay calm! With these four tricks, taking full advantage of the fair will be no problem.  
Students need to sign up prior to the event. Get registered for the fair here. https://register.gotocollegefairs.com/Registration/EventSelectForState?StateName=Colorado
Leave a Comment