La La Land Soundtrack Review
This Film Will Have You Lala-ing Along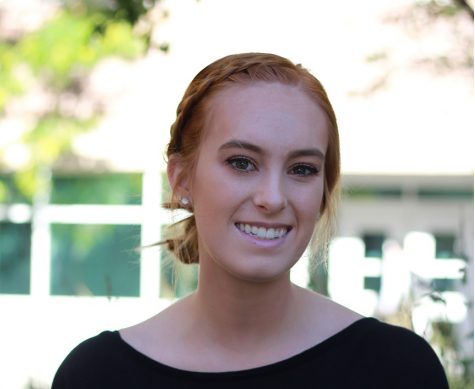 More stories from Mikayla Dudek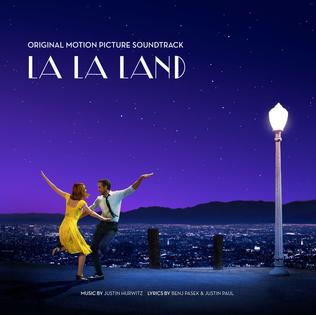 What is a movie without a soundtrack? One movie that is certainly not lacking in the soundtrack depart is La La Land, and its not hard to see (or hear) why its music has made it one of the best movies to appear on the big screen. The exciting, but ultimately sad, relationship between Mia and Sebastian could not be captured without some of the key songs and tunes throughout the movie, and the ambiance and struggle of show business (and basic dream following) would not be portrayed without this film's tunes. The soundtrack from this movie features a heavy pop jazz influence, and is accompanied by a lot of upbeat "show tune" touches. La La Land's sound track will make you "lala" along, and these are a few songs that are worth taking a listen to.
A Lovely Night:
Ryan Gosling has always been a Hollywood sweetheart, and for those of you who have been waiting to hear him sing, this is your moment. This song opens with a very old school jazz vibe, with Ryan Gosling singing, yes singing, a slow melody. The song bumps up to the next level when Emma Stone joins him, turning the dazzling Ryan Gosling debut into a duet. This song starts the beginning of the love affair between Sebastian (Gosling) and Mia (Stone) that sidelines the rest of the story throughout the rest of the movie.
Start a Fire:
Fire is an appropriate word for this song because it is literally just that, hot! Start A Fire is the product of the wonderfully cheesy 'boy band' that forms in the movie with Sebastian (Gosling) and the ever-so-cocky-but-totally-talented Keith (John Legend). John Legend's vocals really bring this song to life, and the combination of upbeat music, soleful backup singers, and a dramatic build up is definitely a winning combination. Although Sebastian doesn't have the best outlook about Keith's motives and musical group in the movie, that doesn't mean that we can't love the song!
Another Day of Sun:
This is the song that sets the mood for the entire movie, appearing in the very first scene, and it's an immediate tell as to whether or not Lala Land will be a movie for you. The song is a full blown musical number, with several different singers, a build up of musical instruments, and a heavy jazz-theatrical vibe to it. The song talks about the trials of a trying to be an actor or singer in sunny Southern California. Young entrepreneurs trying to pursue their dreams don't always find success, (which is explained in the most cheerful way ever) but they do always find another day of sun to keep trying to close in on their dreams. One listen to this song and you can't help but feel a sense of hopefulness, oh, and a bit of Hollywood excitement.
City of Stars:
This tune is the soundtrack that accompanies the entire movie, and it pops up from time to time throughout the movie during different pauses and also appears in many different shapes and forms. Whenever La La Land takes a pause from its action packed musical numbers, conflicts, and interactions, take a second to listen closely, chances are that city of stars will be humming delightfully in the background. This song appears on the soundtrack in three different forms, each that accompanies its own mood. It also could be said that City of Stars serves to guide the relationship between Mia and Sebastian. It is featured as a solo by Ryan Gosling, which comes out very early in their relationship, as a duet between the ever so lovely Mia and Sebastian when the two are at the height of their love affair, and finally as a simple hum, when the two are no longer together. Whether it be a hum or another Gosling solo, this song does not evoke any shortage of emotions and is a highlight of that movie as a whole, as it helps the viewer to stay linked into the movie throughout the entire journey of Sebastian and Mia.
Audition (The Fools Who Dream):
If you've made it to seeing this song performed by Emma Stone in the movie, then you already know that you've nearly reached the end of the film. This song is the major turning point for Mia, a deserving and hardworking actress, and it's pretty moving in and of itself. Emma Stone sings about the admiration for those who have the courage to follow her dreams, and the song seems fitting, especially after it launches her career to major fame. While it is happy that this song brings Mia success, it also has a certain melancholy aspect to it, since this song is the last time we ever see Mia and Sebastian together in the movie. Hello!!! Who would not be devastated by that. The song is pretty simple, with Emma Stone singing, accompanied by pretty minimal instrumentals, but it is emotional with its build ups and the way that Emma Stone inputs emotion into the lyrics.
Leave a Comment