Starter Pack: Brody's Ten Defining Songs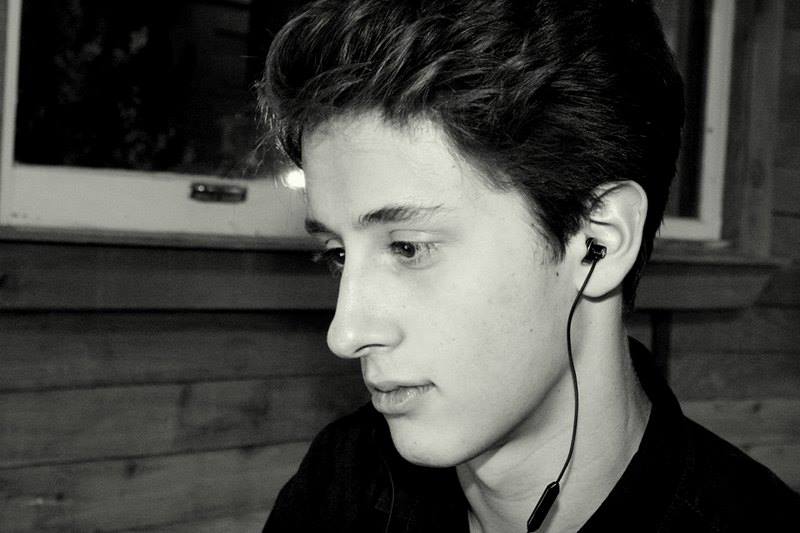 I've noticed a trend around the internet machine recently of creating starter packs pertaining to an individual; a collection of items that each define them. As great of an idea as this is, a music geek like me immediately flocked to the idea of creating a starter pack consisting of ten different songs that I love and have come to help define me. Below, you'll be able to find that!
The Cure: "Fascination Street"
I've been a 'Cure-o-hollic' ever since I first heard "Just Like Heaven", an infectiously-sweet song that I still deem one of the best pop songs ever recorded. However, the harder to digest and more brooding material by the band has had an entirely different effect on me. The lengthy, bleeding introduction on this track does a brilliant job of creating a welcoming darkness that the rest of the song feasts on throughout as the band tears through a fiery, fascinating batch of keyboards, distortion-heavy guitars, and atmospheric production. "Fascination Street" manages to be catchy and also ghastily-celestial at the same time, making this an essential cut by The Cure and a defining favorite of mine.
Sonic Youth: "Stereo Sanctify"
To me, Sonic Youth have epitomized teenage angst with superb records such as Goo, Evol, Daydream Nation, and Washing Machine. "Stereo Sanctify" graces the presence of their 1987 LP Sister with its fierce, screeching guitars that can only be described as shoegaze being tossed in a blender and coming out flawlessly and  sharply disfigured, only to slam the door in its mom's face. Sonic Youth have really come to represent my adolescence even though my mostly non-rebellious lifestyle hardly matches their music; they deliver a sort of cinematic angst that everyone who's anyone can get a taste of and come to love, that is if you're okay leaving with a few cuts on your tongue.
Ryan Adams: "Firecracker"
Having served as an alt-country appetizer of sorts, this was one of the first Ryan Adams songs I ever heard, and one that contributed vastly to the love I hold for his music today. I'd always been a bit scared of anything 'country' until I found Ryan Adams, and because of a fair amount of his post-Whiskeytown albums still had the Southern tinge, I learned to appreciate the swingin' fire that this genre's influence can have on music. I was in love with "Firecracker" from the second that firecrackin' harmonica exploded in on the intro, and to this day this track never fails to send my foot into a state of perpetual tapping (0ften accompanied by lip synching and air-guitaring depending on where I am at the time).
The Jesus And Mary Chain: "Happy When It Rains"
This song belongs on this list solely because every time I listen to it, I'm thrown straight into a different world. The Jesus And Mary Chain are substantially known for the hit "Just Like Honey", and while that song is undeniably brilliant, this cut off their 1987 record Darklands cascades through a haze of reverb-dipped instrumentation, ambient production, and lyrics I can ultimately connect with on a visceral level. "That's why I'm happy when it rains/Happy when it pours." Fellow rain/melancholy lovers, let us unite!
Bob Dylan: "Tangled Up In Blue"
At this point in my life, I'm usually far more attracted to early, pre-Highway 61 Revisited Dylan that spotlights only his abrasively emotional voice and acoustics, but Blood On The Tracks is the ten song exception. "Tangled Up In Blue" kicks off this LP, and what's really tremendous about it is that the song manages to utilize a repeated, calculated progression of 'one phrase chorus' to 'storytelling verse' so well without losing any momentum. Dylan's illustrious storytelling in this track intertwined with the breezy instrumental (not to mention an especially notable harmonica solo towards the ending) always remind me how great of a platform music is for storytelling.
Tom Waits: "Bad Liver And A Broken Heart [In Lowell]"
Tom Waits' music introduced me to an entire world that I never would have been exposed to, growing up in suburban, Louisville Colorado. Waits romanticizes and brings poetic spirit to the lives of blue collar, self medicated deadbeats who frequent gritty bars on even grittier streets and often chain smoke their breath away. His music made me realize how much lovely poetry there is in this dirty, anti-Wall Street lifestyle, and "Bad Liver And A Broken Heart" is a cut off Waits' breakthrough 1978 album Small Change and one of my all time favorites by the urban scarecrow. The song also gave birth to one of the best lines of all time: "I don't have a drinking problem/'Cept when I can't get a drink."
Tony Bennett: "Rags To Riches"
I first heard this song in Martin Scorcece's groundbreaking 1992 film Goodfellas, and it's truly what made me fall in love with the 1950s-'60s era of music; my favorite musical era of all time. My brain automatically associates this song with the line: "Ever since I can remember, I always wanted to be a gangster", in fact I can see a young Henry Hill saying it right now. This song represents everything I love about this era in music: An undying fixation on romance, intoxicating spirit, and that scrumptious influence of classical jazz that each infused to create some of my favorite music of all time.
Mike Viola: "Hair Of The Dog"
Sometimes I think that no album will ever be as illustriously brilliant as Mike Viola's Just Before Dark. It's just everything an acoustic singer-songwriter should aspire to, and it moves me to my core with every listen. If you walk away from this record having only listened to one song, make sure it's "Hair Of The Dog"; hopefully, it will shatter your core and replace it with broken heart strings as it has mine.
David Bowie: "Sound and Vision"
I could probably lead a twenty minute conversation with someone about this song, unfortunately I've been unable to because I've never met anyone as obsessed with it as I am. Released in 1977 and part of Bowie's Berlin Trilogy, the album Low departs from Bowie's glam-rock on Ziggy Stardust and dives into a landscape of vivid, neon psychadelia and loopy pop-rock. "Sound and Vision" rises to the forefront of this stylistic revolution with it's few vocal lines and curious, fascinating instrumentation that sends fireballs straight into my brain with every listen.
Wilco: "At Least That's What You Said"
This opener to Wilco's experimental 2004 LP A Ghost Is Born set fire to my mind the first time I heard it. The song opens with a slow, drawlingly-beautiful take of only Jeff Tweedy's voice accompanied by a piano, but around halfway through it explodes into the most legendary guitar riff I've heard to this day. Impossible to describe with words, this deep cut from the renowned indie-rockers is a must hear.
Leave a Comment