Obama Sworn in at Fifty Seventh Presidential Inauguration
This weekend, President Barack Obama was sworn in for his second term in the 57th presidential inauguration. The festivities began on Saturday with a national day of service across the country with thousands getting out and volunteering. It is customary for the president to be sworn in on January 20th so President Obama and Vice President Biden took oaths on Sunday in front of a very small group at the capitol.
Martin Luther King Jr. Day was the official day of all of the festivities and began with the procession to the capitol. President Obama signed a proclamation declaring Monday the National Day of Hope and Resolve, 2013. The ceremony began with the Vice Presidential and Presidential oaths, taken place on a platform made to hold 1,600 people. Kelly Clarkson and Beyoncé performed as well as a poem read by Richard Blanco. It is estimated that about 1 million people turned out to see Obama's second inauguration, which is small compared to the crowd of 1.8 million viewers in 2009.
The main act of the presidential inauguration was the inaugural address which touched on the ideas of compromises, gay rights and climate change. All of these concepts fueled the inauguration theme of Faith in America's Future. President Obama explained that "Now more than ever we must do these things together, as one nation and one people."
President Obama assured that "We will respond to the threat of climate change, knowing that the failure to do so would betray our children and future generations. Some may still deny the overwhelming judgment of science, but none can avoid the devastating impact of raging fires, and crippling drought, and more powerful storms. The path towards sustainable energy sources will be long and sometimes difficult.  But America cannot resist this transition; we must lead it."
For the first time ever in an inauguration speech, Obama mentioned gay rights. He said that, "Our journey is not complete until our gay brothers and sisters are treated like anyone else under the law. For if we are truly created equal then surely the love that we commit to one another must be equal as well"
Following the inaugural address, President Obama attended the inaugural luncheon. A common question is what is served at the inaugural luncheon. Here is the official menu: http://www.inaugural.senate.gov/media/release/release-010913-luncheon-menu
President Obama and Vice President Biden then participated in the annual inaugural parade. For more information about the parade line-up feel free to go to this link: http://www.politico.com/politico44/2013/01/inaugural-parade-lineup-154808.html
Fashion is always a hot topic for presidential inauguration. Here are links for Michelle Obama's Inauguration outfit and ball gown: http://www.cbsnews.com/8301-207_162-57564967/inauguration-day-2013-first-lady-michelle-obamas-fashion-choices/
and http://hollywoodlife.com/2013/01/21/michelle-obama-dress-inaugural-ball-2013-inauguration-jason-wu-gown/
About the Contributor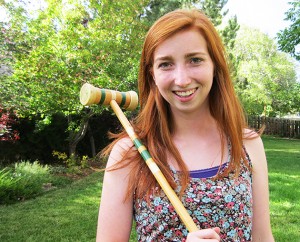 Natalie Forman, Staff Reporter
Natalie Forman is excited to join The Howler team as a staff reporter. She is currently a senior and is an active member in the Monarch community. In Forman's...