Introductions: Ten Wilco Essentials
Ten must-hears by the indie-rock royalty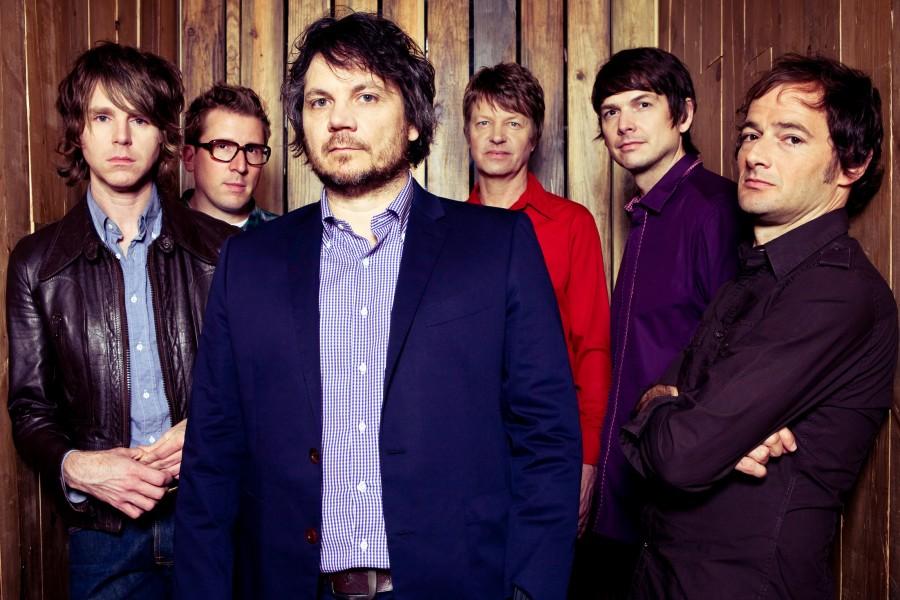 Wilco have been one of indie-rock's most beloved and subtly robust acts since they rose from the ashes of the alt-country outfit Uncle Tupelo in 1994. Throughout their career, Wilco's music has feverishly evolved from homely alt-country, feedback laced noise-pop, cloud-parting acoustics, and all the way back again as they've slid through multiple stylistic phases and outputs. With the release of What's Your Twenty late last year– a collection of hits by the band since their formation in '94– It's fit to reflect upon some of the band's finest material and offer some starters to anyone who may not be familiar with this prolific and expansive outfit.
Can't Stand It: I've always thought that Wilco's vastly rendered, breezy pop smash Summerteeth would be the perfect soundtrack to the last sunny day on earth with its humid, sonic charm and experimentally unique depersonalization. "Can't Stand It" propels the record out of the gates, and in-between it's rich guitar leads and Tweedy's charismatic, low-key vocals shot through a cannon of sunshine there lies a disheveled great time.
Passenger Side: When Wilco debuted in 1995 with AM, it was no doubt that they were still trying to appeal to fans of their previous form: Uncle Tupelo. "Passenger Side" is a cloud of accessibly-sweet alt-country dazzle, with Tweedy singing of bumming rides off his friends.
Everlasting Everything: With carefully placed wisdom and a softly swelling chord progression, "Everlasting Everything" really strikes when the percussion, distortion, and orchestration kicks in around halfway through, which have the track ending with a chirp in favor of a wave goodbye.
Jesus, Etc.: This song (alongside "Heavy Metal Drummer") stick out like sore thumbs on Yankee Hotel Foxtrot, an adventurous noise-pop album laced with the sounds of buzzing radio frequencies and other charming production quirks. This is a subdued acoustic with light percussion and additional instrumentation you're constantly on the brink of understanding, but every time you come close, it shoots a line over like "You were right about the stars/Each one is a setting sun."
Handshake Drugs: One of Tweedy's most under-appreciated lyrical endeavors, "Handshake Drugs" sings of boredom with such illustrious imagery that you end up rethinking it all together. "I was chewin' gum for something to do/The blinds were being pulled down on the dew/Inside, out of love, what a laugh/I was looking for you". The song is accompanied by a simple chord progression that's constantly built upon with steady percussion, keyboards and increasing distortion as it it's on the brink of a sunny mental breakdown.
You Never Know: 2009's Wilco [the album] saw the band depart from their experimentation on A Ghost is Born and Yankee Hotel Foxtrot and re-embrace their mis-sharpened, enamoring rock that got them off the ground. "You Never Know" is so carefree and boisterous that  you'll have grown two extra feet to tap by the end. "Come on children/You're acting like children/Every generation thinks it's the end of the world", Tweedy sings following a savory piano introduction which carries throughout the song, alongside soulful background vocals on the choruses and buzzed-out guitar leads.
 Impossible Germany: A dreamy piece of contemplation off Wilco's bird-scattering, 2007 LP Sky Blue Sky, "Impossible Germany"  is worry-free, optimistic, and utterly hopeful stock full of charmingly-disheveled analogies and breezy, simplistic fantasies. The song also features one of the band's most fluid, leveraging solos in their entire discography; a quality that goes unfairly unnoticed, just like the song itself.
At Least That's What You Said: This is one of Wilco's most high-reaching, astonishing songs that they've ever recorded, and if you don't believe me, just listen until around the two minute mark. At the beginning, "At Least That's What You Said" dips it's toes in with a somber piano melody accompanied by only Tweedy's hushed vocals, and by halfway through it diverges into one of the brightest, most dream-bending solos ever performed on a six-string guitar.
War on War: The offbeat electronic distortion in this song's introduction may be an immediate turn off for anyone not acquainted with Yankee Hotel Foxtrot's deep-digging, dense artistic expression, but sticking through it uncovers a shining vein of layered, ringing spell that welds the unforgettable line: "You have to learn how to die/If you want to be alive".
Sunken Treasure: The bold, career shifting execution of Wilco's sophomore LP Being There is thanks to many brilliantly realized songs that span a multitude of styles and aesthetics, and slow burner "Sunken Treasure" is one of the finest. At one point, Tweedy claims he was "maimed by rock 'n' roll"; a revelation we can only assume occurred with the best of outcomes.
Leave a Comment