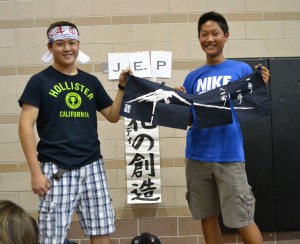 Joy Wineman, Staff Reporter

September 19, 2012
Monarch Thespians were a hit at the fair. Their representatives raided the costume closet and blasted music. Both techniques seemed to attract freshmen well. Junior Malachi Dray, pictured wearing a blue hat in the photo above, showed slight opposition to being photographed. Junio...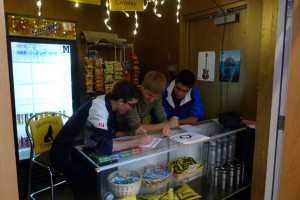 Conner Lund, News Editor

September 12, 2012
The student store has now introduced a brand new recipe for burritos. Yet the student body is still asking, "Where do they come from?" These new burritos are in fact created right here, in the catering classroom, taught by Mrs. Olsen. The Catering 2 students now have a big plate on their hands. ...