Student of the Week: Mandy Matteson
For some, art is just a hobby they come across while being bored in class, but there are some who see it as their life instead, it's something they want to pursue in the future and make into a career. Junior Mandy Matteson is part of the latter category.
"It wasn't really a decision, it was just something that happened. My dad designs fonts and he was a really artistic person and I was already growing up in that environment," said Matteson.
Matteson's hobby is drawing and painting. She was taught how to draw when she was young by her dad and has been doing it since.
Matteson's favorite form of art is drawing, but she also dabbles in many different art forms. She draws, paints, does watercolors, and even made Neverland from Peter Pan out of a book in 3D form. She likes exploring new forms of art and switches from one art form to another to learn more about it.
"I mostly focus on painting and drawing, but I also I'm also really interested in the 3D aspects of art. [Making Neverland] was a really cool project. We took old books that were just going to be thrown away from the library. Then we glued the pages together so it wouldn't collapse. I used pastels, watercolors, and the recycled books," Matteson said.
Matteson always makes sure she puts time away during the day to work on her art. It used to be something she did only when she had time to work on it. Now, Matteson's passion for art is so great that she hopes her profession will be connected to it in the future. Matteson is halfway there to fulfilling her dreams as she occasionally does the illustrations for The Howler magazine.
"I would absolutely love to have a profession in some sort of art industry. I would really like to go into illustration or I'd like to go into Art Education," said Matteson.
There are many different reasons that a person is considered remarkable, whether it's singing, acting, being able to speak many languages and many others, Matteson's just so happens to be art.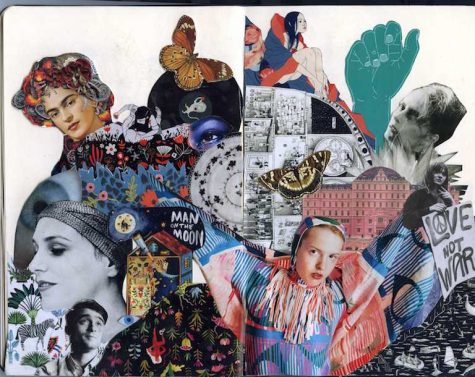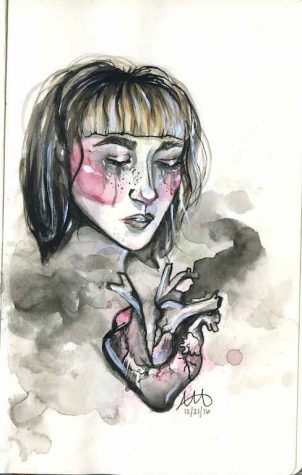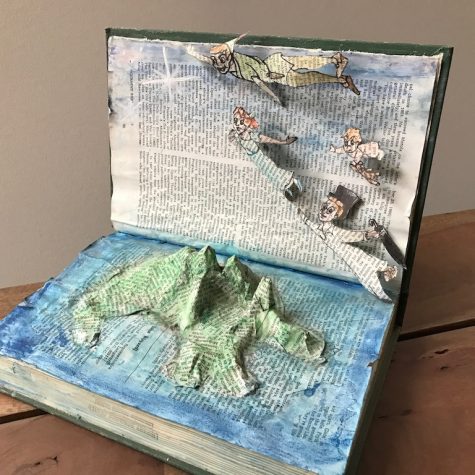 Leave a Comment